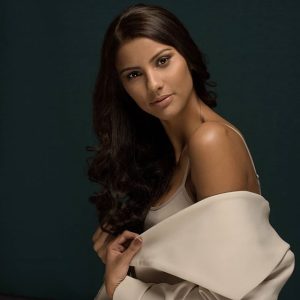 23-year-old final year medical student, Tamaryn Green shares why she entered this year's Miss South Africa and her message to young people
Why do you want to be Miss South Africa and what do you think you will be able to bring to the role?
I entered Miss South Africa because it has been a lifelong dream of mine. At first, I wanted to finish my studies to become a medical doctor but this year my heart guided me to enter the competition. It just felt right. My heart told me: "This Is Your Year".
As Miss South Africa I will be in a strong position to assist with the reconstruction of a better South Africa. I have always been passionate about making a positive and progressive difference in the lives of others. I grew up being exposed to two very different worlds: That of the fortunate and less fortunate. I want to assist in bringing those worlds together. I believe this can be done by providing equal education to all. Actions speak louder than words!  I want to be a voice to those who cannot be heard, a servant and role model to South Africans and to the people of the world at large.
Importantly, as Miss SA I want to inspire and empower women to be the best version of themselves. I want to show them that we have a voice and it can be heard, seen and valued! As a woman I believe there is a golden thread linking all women across the globe. Together we should be able to uplift, inspire, nurture and educate the youth of our world.
There is no country like South Africa. It has unique beauty, natural wonder and a diverse nation. In our diversity lies our strength. These are the things we should take pride in and that is what I want to showcase as Miss South Africa! The world must know what it means to be a loyal, proud South African.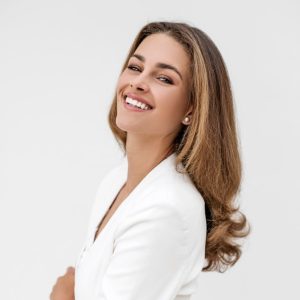 Who is a previous Miss South Africa who has inspired you?
Rolene Strauss. What a wonder woman! She has managed to win the Miss SA and Miss World crown, qualify as a Doctor, get married and start a family. These achievements have been on my list of goals since I was a young girl. I always wondered how I'd manage to achieve it.  She showed me that it can be done.
She showed us that with hard work and dedication one can achieve anything you put your heart to. She has done amazing work through the Beauty with a Purpose Campaign and empowered and encouraged women across the world to reach for their goals. In conclusion, I believe she is genuinely kind and caring. She is the epitome of beauty with a purpose.
What do you do in your spare time?
I love hiking, swimming and spending time with friends and family. These are my happy places. I am a nature lover. One of my missions this year is to complete as many hikes as possible. There is something spectacular about finding yourself surrounded by nothing but God's beautiful creation. It's therapeutic and very satisfying when you reach the finish line. Hiking helps with physical health, fitness and mental health. I've also always been a water baby. I love the water, whether I am swimming in a dam, pool or the ocean.
Lastly, there is nothing more satisfying than spending time with family and friends. A day spent simply chatting away with them, listening to stories over a cup of tea or sitting around a fire on a winters day leaves my heart happy and content. My family and friends are my biggest support and any day with them keeps me motivated for the next.
What is your message to young girls and young women in South Africa?
You are beautiful just the way you are. I believe that the young women of today are challenged by the pressures of social media. Social media paints a skew picture of what a woman should be like to be accepted in society, to be "beautiful". This damages their self-image, robs them of their self-esteem and often forces them to fake the way they look or interact with others. I want the young women of South Africa to know that we are all unique with different strengths and weaknesses. Nobody is perfect. There is a place for all of us to make a difference. Do not confine to the norm, stand out like a shooting star.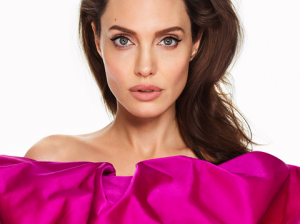 If you won the Miss South Africa crown and was able to meet two people, who would it be and why?
Angelina Jolie, she is not only beautiful but very talented. Besides winning many awards as an actress she dedicates her talents to various causes including conservation, education and women rights. I am inspired by her advocacy for refugees and dedication to a greater cause. She is the embodiment of a powerful woman. Also, Cyril Ramaphosa. He is currently trying to re-establish the legacy of Nelson Mandela who is my personal hero. My passion is to assist and empower the youth of our country. Young people and bettering their education was a key focus for Mandela and I believe that I can accomplish this by interacting with Cyril Ramaphosa.
What is the one thing people would be surprised to know about you?
I don't like chocolate. I love popcorn. I eat it morning, noon and night.
What music are you listening to?
I don't have a specific genre of music I take to. I enjoy any music I can potentially dance to and yes, I have a weakness for love songs (Ed Sheeran forever).
Your favourite TV shows?
Grey's Anatomy and Friends.
Your favourite meal?
I have so many. My top three would be my mom's traditional Sunday lunch, braai with braai broodjie and sushi.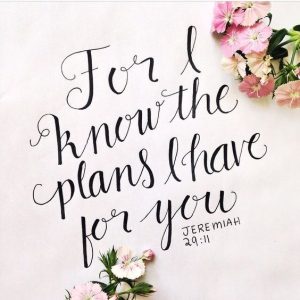 What is your favourite quote?
I have two:
"Be the change you want to see in the world." – Mahatma Gandhi
"For I know the plans I have for you," says the Lord. "They are plans for good and not for disaster, to give you a future and a hope." – Jeremiah 29:11.