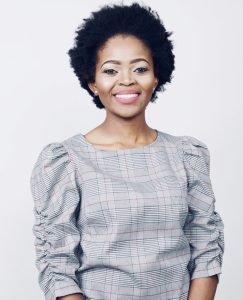 29-year-old Mbali Mavuso shares why she started her engineering company, EBR Industries in 2012, and her success tip to young entrepreneurs
Share with us where and how your interest in the engineering field began
The love and interest began when I was young. Finding solutions to household problems, as well as being influenced by my dad, who was an engineer for more than 20 years contributed to my interest in this field.
Tell us where you worked before starting your company, EBR Industries?
I worked for an engineering company while I was doing my second year at varsity. I worked there as a junior engineer and I had a boss who would walk in and start calling employees all sorts of names which were really racist. That really influenced my decision to start my own company.
Share with us your entrepreneurial journey, what were some of the setbacks and highlights you've experienced since 2012?
My entrepreneurial journey is still ongoing I really have not touched the ground.
What is the biggest lesson you have learned about being an entrepreneur?
That I can't be a jack of all trades, at some point you need a team to delegate to.
Define what success means to you and have you reached it?
Success means that God is involved in each phase of my life, no matter how low or high it is.
Who are some of your clients and what are the main services you offer in your company?
Some of my clients are industrial clients such as Actom, we offer mechanical and manufacturing services to some of the products we are commissioned to work on.
How big is your team and how is your leadership role?
I have a team of 30, of which 15 are permanent and 15 temporary.
Do you have a mentor? Why/ why not? and what is the best business advice you have received that you still apply today?
Yes, I have mentors and the best advice I got was don't work too much in the business but work on the business so you can have a eagles view.
From your experience can anyone be an entrepreneur? Share your reason
I don't think everyone can be an entrepreneur, because some people prefer the stable structure that employment offers, compared to the risky journey that entrepreneurship has.
What do you credit the success of your business to?
God, I really don't think I did much he is the one that placed the drive and passion in me.
What are your success tips for an aspiring business person?
Learn from other entrepreneurs, get yourself a mentor who will guide and advise you on your journey, think 10 years ahead, stay true to yourself and make honesty and integrity your brand.
Visit: http://ebrindustries.com
—