Meet your new Duke and Duchess of Sussex, the newlywed Meghan Markle, and Prince Harry. The royal wedding was a heavenly affair and here are our favourite moments
The historic royal wedding trended this past weekend, and for all the right reasons. Our eyes were glued on our social media handles to witness the event. Here are our favourite moments below: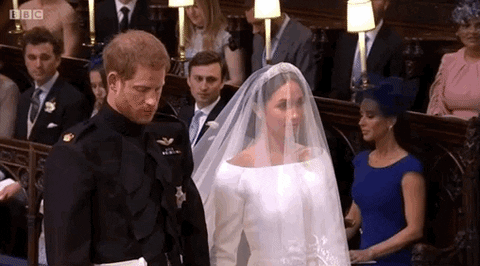 We couldn't help but tear up at Priyanka Chopra's sweet words to her friend, Meghan Markle.
https://www.instagram.com/p/Bi99V0og-Uo/?hl=en&taken-by=priyankachopra
https://www.instagram.com/p/Bi9qxjqgf2W/?hl=en&taken-by=oprah
Reception Fashion:
https://www.instagram.com/p/BjA9AiuADuv/?hl=en&taken-by=priyankachopra
https://www.instagram.com/p/Bi_8HntFFjt/?hl=en&taken-by=serenawilliams