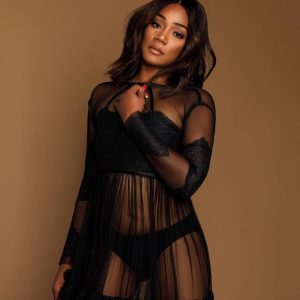 It took hard work, resilience, and perseverance for comedian and author Tiffany Haddish to be the household name that made its way to Time magazine's top 100 influential people list
The funny and bubbly, Girl's Trip actress, Tifanny Haddish has grown to become a favourite household name, not only in the USA but the world over. This is what Kelvin Hart said about her in Time magazine's influential report:
I first met Tiffany Haddish on the comedy scene 13 years ago. She was young, raw and funny, almost like she didn't have a care in the world. But when I noticed her car was packed to the brim with her belongings, I asked her if everything was O.K.
That's when I found out she was homeless and living in that car. I didn't know the details of her life at the time, but I knew she had talent, I knew she had drive, and I wanted to help. So I reached into my pocket, and I pulled out $300—it was all I had with me. Then I handed it to her and said, "I think you'll find a purpose for it."
Now Tiffany is bringing a whole new level of fresh to the comedy scene. She's just so authentic and unfiltered. You never know what's going to come out of her mouth. And you can tell she's having fun—she's seen a time when things couldn't get any worse, and she's giving it all she has. When we were on set for our upcoming movie, Night School, our shared history helped us play off of each other. That chemistry translated like fireworks onscreen.
Tiffany is an amazing talent with an even bigger heart. She loves to put her loved ones in a position of happiness. I hope she keeps being herself because that's what got her shining. And I want to see her go big and beyond.
This is her interview with Time Magazine
Image source: Instagram
Source: http://time.com