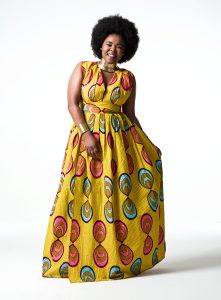 At 29, Bulelwa Mkutukana, also known as  Zahara has created soulful music that made her albums very successful. She shares about her career in the entertainment industry and her success tips.
What, from your childhood sparked your passion for music did you think you'd make a career out of it?
I grew up in church, music was always around me and in my family. I always wanted to make a career out of it but I never imagined that it would all happen so fast. I am blessed!
Your journey in the music industry has been filled with ups and downs, how were you able to deal with the challenges you have experienced in your career?
I am a believer, everything I do and face I put God at the center of it. My mom is also a big part of my support structure.
 Your new album went gold in hours after its release, what is different in this album from the ones you offered before?
All my albums carry a similar theme, which is honesty. This album shares my personal experience through my challenges and how I have overcome. Also, I feature Grammy award-winning musician Kirk Whalum- who is the saxophonist featured on Whitney Houston's- I will always love you. I now call him dad, he is a mentor and friend.
 What are the biggest lessons you have learned in your music career?
I have learned to be myself regardless of the pressure that the media and public put me under, as it is impossible to please everyone. Also, I have learned that the company you keep plays a big part in the direction your life takes.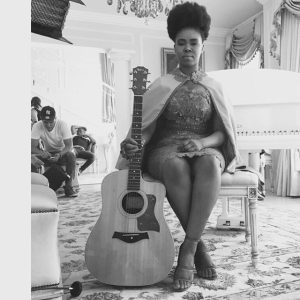 Why did you title your album Mgodi, which track stands out for you and why?
Mgodi (which means- a hole) refers to a situation where you find yourself going into hiding/ a hole to escape from the noise and pressures of the world. This is where I found myself, however, while in the hole I realised I was so deep down that I forgot to pack a ladder or a rope to get myself out and so I had to rediscover my strength to pick myself up. Every song is special because it captures my journey, all my albums are like a musical diary for me- if you want to get inside my head and read my thoughts, you can do so through my music.
 If you could change anything about your industry what would it be?
For the media and the general public to understand that we (celebrities) are also human and that their words affect us. I would definitely like to see a more positive approach to public figures.
  Share what goals you aim to tick off this year?
I am looking at some international tours and also becoming a better version of myself.
 How do you define success and who do you credit it to?
For me, the ultimate definition of success is being happy, knowing that you are enough and that you don't need anyone or anything else but yourself to be happy!
 What is the best career advice you have received that you apply to your career?
My parents taught me to pray. Pray, when things are good and bad and also that all I have to be is myself regardless of what's happening around me.
 What are your success tips to young people who want to make it into their respective industries and who feel like giving up?
Fortune favours the brave, you have to be consistent and work on your goals every day, without giving up. Prayer is important, it will keep you grounded and focused.
Connect with Zahara on:
Facebook: https://www.facebook.com/Zahara-256375641064056/
Instagram: @zaharasa
Twitter: @ZaharaSA