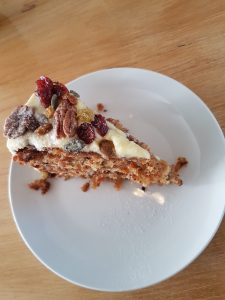 Transforming your kitchen into a bakery haven is easy with this simple carrot cake recipe from Arbour Cafe. This is how to spoil your loved ones this love month:
Ingredients: 
2 cups cooking oil
2 cups muscovado sugar
4 eggs mixed all these ingredients.
Dry Ingredients:
2 cups of flour
2 tsp  baking powder
1 tsp salt
1 tsp cinnamon
1 ½  tsp bicarbonate of soda mixed all this and add to the 1st mixture
2 cups pecan nuts – don't chop too finely
2 cups grated carrots
1 tin crushed pineapple
Method:
Mix the eggs with cooking oil and muscovado sugar
Mix the dry ingredients and add to the wet mixture.
Baked 180 degrees for 40 minutes
Easy, isn't it?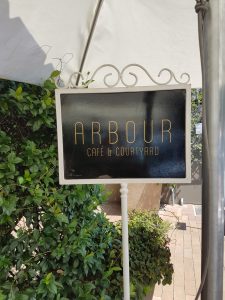 About Arbour Cafe: 
Situated in Johannesburg's Birdhaven suburb, Arbour Cafe is a French-inspired cafe that has a wide variety of crepes, croissants, cakes and just about any healthy breakfast meals to choose from. The courtyard setting of the cafe makes it a perfect place to enjoy the summer breeze that's slowly drawing to an end. It's a perfect getaway place to spend time with your family, friends or partner.
For more information, contact them on:
https://www.facebook.com/arbourcafe/timeline