Here's a lowdown on what I thought of the movie Darkest Hour.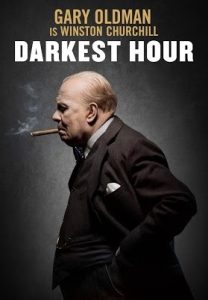 To be honest I had my reservations about watching this movie. I thought, oh boy, here's another World War movie about history's villain, Hitler which gave rise to the fame of other political leaders of that time. But I am glad I did watch the movie, not merely as much for its narrative but for the protagonist's gripping and stellar performance. Gary Oldman plays Winston Churchill, a resilient and outrageously bold leader whose great writing and speaking skills are not to be tolerated by the grammatical mistakes of his secretary, Lily James (played by Elizabeth Layton). I like how the director, Joe Wright introduces Churchill a few scenes later in the movie, where he lays on his bed in a dark bedroom, with the light striking the cigar he is famously known for. Reluctant, his party and King Georg VI choose him to take over the reigns of Neville Chamberlain, (played by Ronald Pickup). A childhood dream, Churchill becomes the Prime Minister of Great Britain over the darkest hour of the second world war looming into his country, a party that undermines him and a king that doubts him. Even with his bold leadership style and magnetic public speaking ability, we see scenes of Winston Churchill showing his vulnerable side.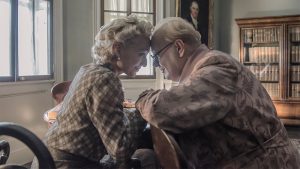 The Darkest Hour revisits one of history's cold histories in a gripping and thrilling way. There must be something done right in this movie that has earned 22 major nominations for the 2018 award season, including 6 Academy Awards nominations and 1 Golden Globe nomination. The characters make it worth the watch, just not sure if it's appropriate for a date night this month of love.
Catch Darkest Hour released from today in cinemas and let us know what you think in the comments below