The Skhanda Gawd first burst into the scenes with award-winning hip-hop group Tear Gas. He shares about his solo career and some of his success tips
What, from your childhood, inspired your passion for entertainment, especially music?
My passion for the music industry was triggered by my older brother who was a hip-hop dancer. He used to play hip-hop all the time and I became fascinated by it. I felt that the best way I could also contribute to the hip-hop culture is through writing music as well as performing.
You started out your music career with Tear Gas in 2006, journey us into how you broke into the music industry with your debut album.
How Tear Gas was formed was when I met Ezee Hanabe and Bantu Hanabe at varsity. We were all trying to break into the music industry. I was a solo artist and they were a duo and we decided to create one group. Our breakthrough track was chance, which was the first song that we recorded. We were signed by Electromode and the rest is history.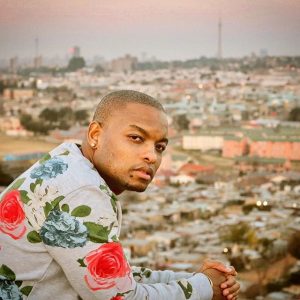 What have been the highlights and challenges of your career both as a group and as a solo artist?
Group highlights were being nominated for the BET awards in 2011 and winning Best Rap at the SAMAS in 2009 and 2010. The challenges were dealing with group dynamics. As a solo artist, I'd say my highlights were winning record of the year award for Caracara, as well as creating CashTime Life. Everything that happened there was a learning curve, especially when it comes to leadership.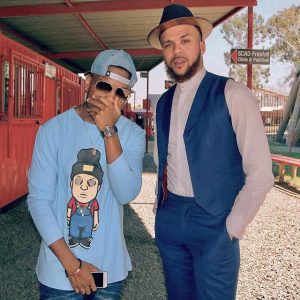 Please share what inspires the lyrics of your music, what is your personal favourite track?
My music is inspired our South African culture, who we are as a nation and our everyday reality. I have many favourite songs, but Son of a Gun stands out for me.
You've had a successful solo career thus far, why did Tear Gas decide to take a break and will we see more music from the group?
After the release of our last album  Num8er Num8er in 2012, we decided to take a break to reignite the fire within ourselves. We wanted to try to explore solo careers and will one day come back bigger. The idea of us regrouping is not out the window, there is still a big chance of a comeback.
You've released hits and highly acclaimed albums since 2014 does that put pressure on you to keep or exceed the standard you've created?
Being a successful artist comes with a lot of pressure but that is how a person is tested and that is how you are able to separate yourself as a brand. You need to consistently work hard and that is what I intend to do until I decide to put the mic down.
If you could, what would you change about the industry?
If I could change anything I would make sure that South African Music is prioritised, not only on radio and television but for the fans who consume the music. I feel this is the only country that puts first foreign music and artists and I feel that is the reason South African artists are limited in many aspects.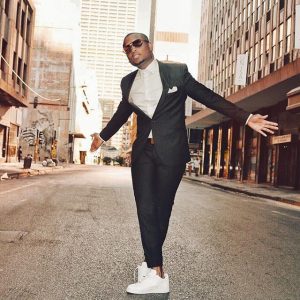 You recently released a new music video for MS2, share the concept behind it and describe the different elements you wanted to add to it in comparison to other videos.
I worked with OM Films before and I told them that I wanted something similar to the  No Fear music video that we shot in 2014. We were able to do the video in one take, from the drone descending to me performing throughout the song to the graphics that helped accentuate some of the lyrics. I was happy with how everything turned out.
What are your success tips for young people trying to break into any career industry they are passionate about?
My advice for the youth would be to study your predecessors and learn from what they did right, as well as their mistakes. This will help your career on a great level because you will be able to make informed decisions, based on your homework.
Get his album, SR2 on leading music stores.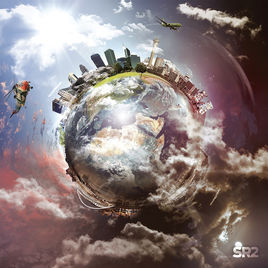 Connect with K.O on
Facebook: https://www.facebook.com/MrCashtime/
Instagram: @mrcashtime
Twitter: @MrCashtime