Award-winning interior designer Thabisa Mjo has earned approving nods from local and international design enthusiasts. She shares where her passion began and her success tips
Mash.T Design Studio, founded by Thabisa Mjo, has come a long way since she won the Nando's Hot Young Designer Talent Search competition in 2015. The company has since designed for the retail and hospitality sectors, creates award-winning furniture, lighting, and accessories that celebrate African craft. What makes this designer's business journey inspiring is that since 2013, when she started her business received accolades, such as "South African Designer of the Year, 2019" and "Most Beautiful Object in South Africa" for its Tutu 2.0 Pendant Light. Mash.T has showcased globally at exhibitions such as Milan Design Week 2019, 100% Design UK and currently has products represented at the Bonne Esperance Gallery in Paris. Last year, two of her designs were bought by Musée des Arts Décoratifs in Paris, a museum dedicated to the exhibition and preservation of the decorative arts. She tells us where it all began, as well as her success tips:
 Take us back to your childhood, what were your career aspirations? 
I always loved storytelling, history was my favourite subject in school. I didn't know what I wanted to do, but I knew I enjoyed telling stories and creating.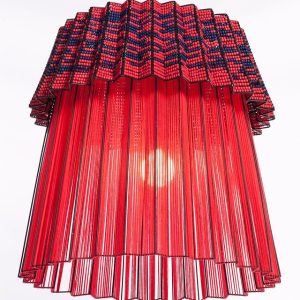 What pushed you to enter the Nando's Hot Young Designer Talent Search competition in 2015, and did you think it would launch your business to this magnitude?
This competition helped because Nando's was my first client. It did the most important thing that any big business can do when interacting with small businesses and that is to procure goods and/or services. There is no better way to support a small business than that. 
What inspired the name Mash.T Design Studio as your brand identity?
It was a school project. We had an assignment and one of the deliverables was to come up with a name. A friend of mine suggested it and it just stuck. My friends and family call me Tash, my surname starts with the letter M, so it's a play on my name.
What have been the challenges of your business journey?
The challenges have been building a sustainable and scalable design business, thinking of ways to drive sales, becoming easily accessible to the customer, ensuring the quality remains consistent and delivering to customers what you said you'd deliver within the time frame you said you'd deliver it in. 
Describe your busiest day
It would entail doing final fabrications, following up with suppliers, packing, and dispatching orders. There are a lot of moving parts, my job is making sure all those parts move in synchrony.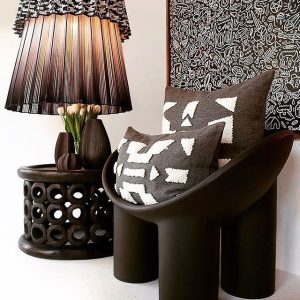 How do you describe your management style?
I would say it is relaxed. I trust the team's opinions and each person's eye. But, I am clear on what I want and if it's not quite there, I'll tell my team. 
Share with us how Covid-19 affected your business, and how are you recovering now?
Our business was primarily B2B, all our major customers were other businesses. hotels, restaurants, lodges- the hospitality sector basically. Then Covid-19 hit and no one was developing commercial properties, so we took quite a hit. Covid-19 forced us to think about designing products for the everyday consumer; smalls things you can buy quickly and easily. That's where our popular Dome light and PacMan light came from. The Flute table was also developed in this period and of course our ceramic collection, "Presents from Joburg". 
What inspires the work you produce and who is your target market?
People, heritage, our culture of crafts, fashion, my own lived experiences- all of that inspires me. My target market is whomever the work speaks to and gives a sense of joy, delight and serves a function in their home or office or business.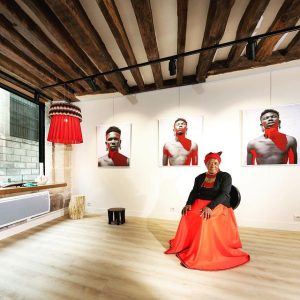 What is your definition of success and what are your success tips for young people?
I don't actually have a definition of success, it always changes. I'm still trying to figure that out for myself. To everyone reading this, I'd say just remember that you don't start where you want to end up, you start where you are with what you have. 
For design inspiration, visit: