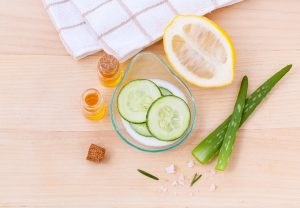 Toning your face is one of the most important and often neglected parts of your beauty routines. Here's why you need to tone it down 
Toning is to skin what water is to nature. Having a flawless looking and well-nourished skin is every girl's dream, and if, like me, yours is acne prone you are bound to be concerned about what product touches your skin. I happened to walk past a beauty aisle of a store and had a chat with a beauty expert who mentioned that cleansing, toning and moisturising your skin every day is very important. Toning, on the other hand, is something many of us are culprits of neglecting. If you need motivation on why you need to make it your habit, here's what she said:
Toning your skin helps remove any traces of dirt from the environment and makeup, leaving your skin refreshed.
Toners are also important to help tighten your pores while helping your skin retain the moisturiser you apply afterward.
Importantly, toners hydrate your skin, helping it feel smoother and elastic. And they help reduce acne, which is mainly caused by blocked pores.
Here are some toners I added to my wishlist and some, to my beauty bag: