29-year-old Thulile Khanyile shares what sparked her interest in the field of science and how she is using it to tackle social issues, including HIV
Tell us about your childhood, what sparked your interest in the science field?
I was born in Durban to Ntombifuthi and Dumisani Khanyile. My parents are my biggest motivators and my biggest advisors. I was bullied like nobody's business in primary school. This has maybe contributed to who I am today and how little I tend to care about what others think of me especially when it's negative. My earliest childhood memory is of my mother's graduation day celebrations where my late grandmother was a guest speaker and had 3 degrees at the time. I think this is certainly the reason I went into academia. Having a mother who has a Master's degree in Education and an extremely supportive father, I don't think I had a choice.
I always thought I wanted to be a medical doctor until my first year in university where I was exposed to the people behind the scenes. The drug developers, the people who develop diagnostic tools and spend their lives trying to understand the behaviour of different pathogens and how the human immune system fails to or overcomes the threat…
Journey us into how you became a lecturer and a Ph.D. candidate at Wits University?
As a National Diploma in Biotechnology student back in 2010, I had to find employment for my experiential learning year. This landed me at the Council for Scientific and Industrial Research (CSIR) in January 2011. I climbed the ranks and became an intern and Bachelor of Technology student simultaneously. Thereafter I received a Masters studentship for which I registered an MSC in Medicine degree at the Witwatersrand. My Master's project entailed investigating how laser technology could be used as a drug delivery system. As a result of going into a predominantly physics project with a biotechnology background, I think I worked harder than I possibly needed to but it yielded the best results for my career and it is the reason I am where I am today.
After receiving a national award from the Department of Science and Technology for academic excellence, my profile and CV became more attractive and I think it enabled me to get the lecturing post I currently occupy at WITS. I presented my research findings at local and international conferences which contributed to the number of outputs I had as an emerging researcher. I got bitten by the research bug in 2011, which led me to apply for a Ph.D. To be honest, in the field of academia a Ph.D. is an entry into the market. Research grants and progression in an academic career are reliant on being in possession of a Ph.D. After a Ph.D., life begins in the field of academia.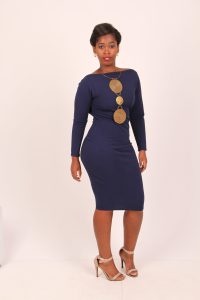 Describe your typical day
A typical day for me is likely to start with a phone call or e-mail on Nka'Thuto related work while I'm still in bed. I head over to the WITS medical school where I do research work towards my Ph.D. This entails me being in a lab coat doing experiments. I also have lecturing duties which means attending to students, setting up lectures, preparing test and exam scripts and of course doing some marking. I also supervise a Masters student which forms part of knowledge transfer and knowledge creation as required by my job- role. As an academic staff member, I also have to participate in the life of the university especially where community involvement is concerned. When I get home I have to catch up with Nka'Thuto work with my partner in the organisation, Thandeka Mhlanga. When I am able I'll try to go to the gym but this doesn't often happen. I also really enjoy cooking so I'll try to cook when time permits.
Tell us about your organisation, Nka'Thuto? What does it entail and what is the story behind the name of the organisation?
Nka'Thuto EduPropeller is a non-profit organisation which undertakes; through science, technology, and innovation, to empower basic education learners to develop into independent thinkers and leaders of society. Aligned with the country's strategic goals and priorities, the organisation particularly focuses on the educational emancipation of previously disadvantaged demographics and locations such as townships and rural areas. We teach research skills to basic education students from grades 8 to 11. They must then apply the skills they have learned by identifying a problem in their communities and solving it using science, technology, engineering, mathematics, and innovation principles. They showcase their solutions at the Nka'Thuto Innovation Expo where projects with the most potential for commercialisation are identified to progress onto the Entrepreneurship workshop. Her the learners are provided with the necessary skills to convert their solutions to business cases.
Nka'Thuto for us is directly translated from the isiZulu word Thathulwazi which loosely translated to English means Take Education. This is exactly what we want learners in the programme to do. They have to become go-getters who take education at all cost.  EduPropeller can be expanded to propelling education which really re-enforces what we are trying to do as an organisation.
You are also doing extensive research and are developing an HIV-1 vaccine at Wits, explain to us the process behind everything and how is that going?
This is a very interesting question, rather technical actually. The idea behind a vaccine is to teach the human immune system how to respond and neutralise HIV-1. The human immune system can be equated to soldiers that defend a country against foreign invaders. In the event that the soldiers are weak or don't have proper strategy and tactics to defend against their opponents, the country is likely to lose the war. The human immune system does not have proper strategies to defend the body against HIV-1 hence the development of an HIV-1 vaccine. Worth mentioning is that there are a variety of different strains of HIV-1 which an effective vaccine would have to facilitate the neutralisation of the virus to. A vaccine is something that resembles HIV but is unable to infect the individual. In the study I am engaged in I have to develop such vaccines which have to have the ability to neutralise various different strains of HIV. This is where my study is right now. After the development, I will have to test the vaccines ability to protect the body against HIV infection. Research requires a great deal of patience and strategy. One needs to read widely to acquire ways to develop strategy while having the patients to test different strategies.
Why are you passionate about science and how are you making it an attractive field through your organisation?
I believe that science is the key to solving the world's greatest problems. I think it teaches us to think in an analytical way about situations. Science is logical and seeks the truth about a particular topic or situation. Innovation is, however, becoming the center of economic growth. The tech industry is becoming the new process of solving a societal problem and generating an income.
Nka'Thuto makes science relevant, it brings concepts taught in the classroom to everyday life. That is crucial because it makes science relatable. The ability to observe critically and apply or analyse a situation is attractive. Of importance as well is that Nka'Thuto articulates that science is for everyone, it doesn't have a particular shape or colour as history will have us believe. Nka'Thuto facilitators, mentors, and judges are young professionals who come from similar backgrounds to our learners. They are trendy and smart and our learners are exposed to them, in turn, able to identify with them. I mean science is just cool and Nka'Thuto is the coolest thing in education right now (at least we like to think so).
Why did you choose to be a social entrepreneur? and why did you start an NPO instead of a commercial business for your services?
The target market of interest to Nka'Thuto is previously disadvantaged schools. We felt that an instrument which would require monetary contributions from this demographic would not serve our aims. If we were servicing a different, more affluent target market – the commercial business element would suffice.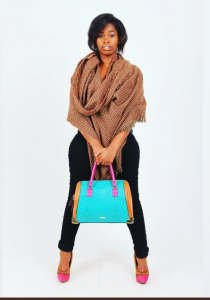 What have been your highlights in your career?
The first time I presented at an International conference I went to Hawaii and that was just too magical. I had also received a travel award for the conference to the value of 15 000 USD. I would say it is one of my highlights because I got a taste of what a science career can expose you to. I have traveled and met people from all walks of life and from diverse backgrounds and have enjoyed that thoroughly.
My career has seen me receive awards, various job offers, and exposure to the best scientist in the world. An everyday highlight of my career is the challenge that comes with the job, the continuous acquisition of knowledge with the aim of creating knowledge. Working with future generation and future leaders – I can't think of anything that beats that right now. It may change tomorrow but today, right now, it's the biggest highlight to date.
Who and what do you credit your success to?
The teaching I received from my parents. These range from introducing me to the teaching of the bible to treating people with respect regardless of their backgrounds. The ability to remain humane and to never think myself better than other people is what they taught me. For my career, this matters because I learn from anyone, anywhere.
What is your advice to young people who want to be successful in any field that they are passionate about?
I would say they should take all opportunities that come their way but must be aligned to where they want to go. Where opportunities are absent, they must find ways to create the opportunities for growth. Be successful every day, this thing is a journey determined only by you with the help and guidance of others. OWN IT!!
Connect with Thulile on:
Twitter: @2llyfuthi
C