Founder of The Lazy Makoti shares what inspired her to start her business, her passion to put South African traditional food on the global map, as well as her success tips to young people.
Why did you decide to start a business, especially in the food industry?
A friend of mine asked me to teach her how to cook 'traditional' meals when she was about to marry her husband. This helped me identify this gap in the market. I left the corporate n 2015 and started this brand as I have always been passionate about food, especially our South African cuisine, which I wanted to preserve and put in the global food map.
How was the experience for you as a business person?
It has been great. I got a lot of assistance and exposure when I presented my idea at The Hook Up Dinner. I then obtained a diploma in culinary arts and took part in the Mandela Washington fellowship in Wisconsin, USA, which was eye opening for me. Entrepreneurship has been eye-opening for me and I wouldn't change it for anything.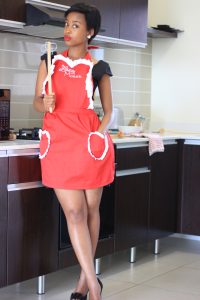 What have been some of your highlights?
There have been many, some include making it at the M&G top 200 young South Africans in 2015, I shot a season of a television cooking show, "Cooks for Life", where I demonstrated easier and healthier ways of preparing African cuisine. I also made the 2016 Forbes Africa 30 under 30 list.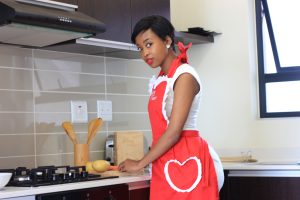 What do you aim to achieve through your business?
One of my biggest goals is to help preserve and celebrate African cuisine through cooking lessons as well as consulting for FMCG companies to help them better market our cuisine to African consumers in South Africa, Zambia and Nigeria.
What are your success tips to young people who want to start their businesses?
Venture into a business that you are passionate about. Master your craft, whether through further studying or reading relevant blogs. Lastly, ask for experienced help from someone who has been where you are, either by getting a mentor or partaking in incubation programs as they can help you avoid mistakes that they have been through.
Connect with The Lazy Makoti on:
https://www.facebook.com/thelazymakoti/
Instagram: @thelazymakoti
Twitter: @thelazymakoti)