25-year-old Makgotso M shares how her world is her stage as well as her advice to aspiring entertainers
The Alberton- born actor's love for the arts was sparked when she entered school pageants. Makgotso enjoyed being on stage so much that she knew she wanted to make a living entertaining others when she grew older. She opens up, "I moved to the UK with my mother, sister, and cousin when I was 11 years old. I didn't like it one bit, but I got used to it. After obtaining my joint BA Honours degree in Theatre Studies, Film and Television at Brunel University UK in 2014 I decided to come back to my home soil to pursue my acting career. I wanted to tell stories that even I would relate to as an African.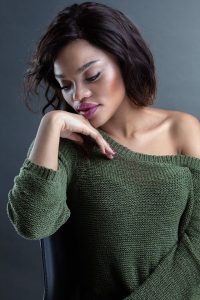 Breaking into the entertainment industry when I came back wasn't easy at all. But my family has been very supportive, which kept me going. It took two years of auditioning and rejection to get to where I am today. At first, I used to question myself, especially in 2015 where I hardly got an acting gig at all. But persistence is the only fuel that keeps you going.  I must say that 2016 was my break through year, where I got my first starring role at Mzansi Magic's drama series Is'thunzi. I also appeared on SA's big soapies such as Isidingo and Muvhango, which caught the attention of many people.
One of the reasons I love acting is that it is a powerful tool we, actors use as a mirror of social issues we face. It educates, informs and stirs the much-needed conversations we must engage in. One of the challenges our entertainment industry faces is few work opportunities, especially when one gets older. It baffles me because we need to tell stories that even our parents and grandparents can relate to.  This also taught me that not finding work in our industry does not mean you are not talented but you just have to persist in finding roles that are meant for you.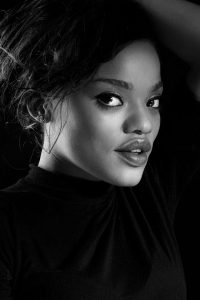 God and grace have gotten me to where I am in my career and I am always grateful for all that I have, especially my mother who has been my biggest cheerleader since day one. The biggest highlights for me so far are getting a starring role in Is'thunzi and getting my first cover at Bona magazine. Another big goal I have is to be content with who I am and strengthening my relationship with God because success is nothing if you are not a happy and complete person. If the world was my stage, I would advise every young person that if you really love something, go for it and never give up no matter what. The only time what others say about you matter is when you give their voices the power. I have never come across successful people who were not relentless in pursing their dreams, so never give up!"
Connect with Makgotso M on
www.facebook.com/MakgotsoMOfficial
Instagram: @makgotsom1
Twitter: @MakgotsoM1