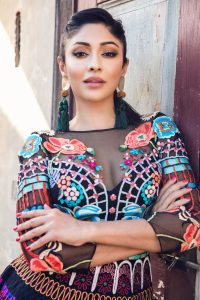 35-year-old actress, dancer, presenter, and businesswoman shares how she juggles her personal life with the demands of her passion, as well as her success tips.
Kajal has become a class act on South African television with her presence and talent. She has held sought-after acting roles on soapies and dramas such as Isidingo, 7de Laan, Madiba, Netflix's The
Indian Detective and as a TV presenter on Eastern Mosaic, with a string of movies under her belt. Her upcoming movie, 3 Days To Go, which features Tumi Morake and Jonathan Boynton-Lee and set for release on 25 January 2019 is one of her latest projects. She sets time from her busy schedule to chat with KDanielles Media about how it all started:
Share with us your childhood, what sparked your interest in entertainment?
It's quite funny that I am in this industry because as a child I was too reserved and my parents sent me to dance school to get me out of my shell. Although I wanted to quit during my first few years there I am glad I didn't because that's where I developed a passion for entertainment. I grew up wanting to make a career out of it and since I come from a  business and professional background it seemed impossible at that time to tell my parents that's the path I wanted to take. This is the reason I studied for a Bcom Honours in Accounting, Auditing, Tax and Managerial Finance. Also, when I was younger I didn't have the guts to pursue my passion, I thought I had to have a stable career since entertainment is mainly on a freelance basis. I am glad I have my educational background and there came a point where I had to choose between my articles in charted accounting or entertainment, and I chose the latter and, as they say, the rest is history.
What notions did you have about the entertainment industry that you discovered were totally not true when you broke into it?
That it's not easy at all. I had to develop a thick skin because being rejected after numerous auditions is difficult. I learned that you can't get every role, not because there's something wrong with you but because you are not what casting agents are looking for pertaining the role. I also assumed that everyone is nice and although there are genuine people, not everyone is what you think they are. Meaning, I had to learn to work with different people the best way I know how, without losing who I am.
Tell us more about your upcoming movie, who will relate to it?
We like to call the movie a family- dramedy (drama and comedy). The movie is family oriented, and since there's no family without drama and humour everyone will enjoy and relate to the movie. It's about siblings who haven't seen each other for years and have to come together for a family event, and, of course, there's drama in between.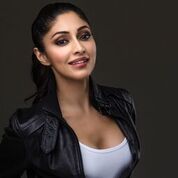 How do you define success?
I don't think success is a final destination. For me, success is about balance. It's a challenge that I face because as a career-oriented woman whose married and has other caps to wear is quite hard. Focusing on achieving one aspect of your life without giving attention to other areas is not a healthy way to be successful, if one finds balance, they find success.
And what are your views on failure and how can one bounce back from failure?
I have learned, from my experience that being an entrepreneur is about failing. But it's a necessary experience that gives invaluable lessons. It's also important to have a good support system around you because failing can be demotivating. Every failure is a contributing factor to what you need to learn, no matter what you are aspiring to achieve.
Tell us about your collaboration with luxury clothing brand Ekta?
I love supporting local designers, especially with ready-to-wear collections. Ekta is one of the brands that I loved and posted some of my outfits from them online. I was contacted by them because I helped generate sales from what I posted. That's how the collaboration took place. We are currently working on our latest capsule and will be launched in November. The narrative of the collection is about accentuating the femininity of a woman, because if a woman looks good they feel good, and it radiates where she goes. It's a scary experience because I am not a fashion designer but I love the challenge and experience. The collection is for a woman between 27 and 45, as it's a luxury brand.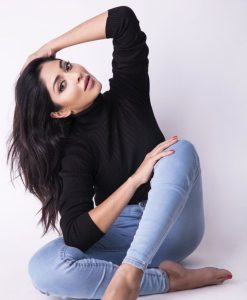 What is your advice to help boost the self-esteem of someone going through challenges, especially when it comes to their careers and businesses?
You must be able to take constructive criticism and avoid having people who inflate your ego only. Surround yourself with people who want the best for you and who can help you see your goals at a different perspective. Have a good support system around you because we all need that.
What other goals would you like to tick off?
Now that I am behind the scenes a lot, I want to create more projects and stories that people can enjoy and relate to, locally and especially internationally.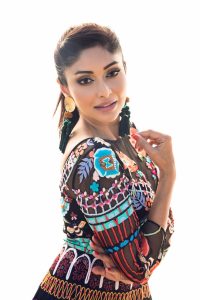 Lastly, what are your success tips to young people?
There's no such thing as a free meal, meaning you have to work hard and smart for everything you want in life. Nothing comes easy, and if something doesn't work out the first time doesn't mean you have to abandon it.
Connect with Kajal on:
Facebook: www.facebook.com/Kajal-Bagwandeen
Instagram: @kajalbagwandeen
Twitter: @KajalBagwandeen