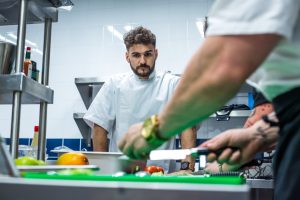 Micasa band member and restaurateur, J Something talks music and his recently opened restaurant, Something's Cooking by J.
 Congratulations for opening your new restaurant, Somthing's Cooking by J, is this something you always wanted to do?
Yes! Over the last 4 years it really did become a big dream
 Describe the unique features of the restaurant and what is your favourite cuisine from your menu?
The vibe is a home away from home, everything has a personal touch. My favourite dish on the menu at the moment is called The Catch – is a seared kingklip with a passion fruit sauce, dill reduction, a macha and pistachio soil, served with pakchoi
 Tell us the story behind the name of the restaurant?
4 years ago I cooked my first meal for Instagram and I created this hashtag called #somethingscooking now it's a restaurant!
 What have been the highlights and challenges you faced so far as an entrepreneur?
The highlights of being an entrepreneur are being able to follow my passion and seeing all these dreams I've had coming to reality, the struggle is the limitation that is time.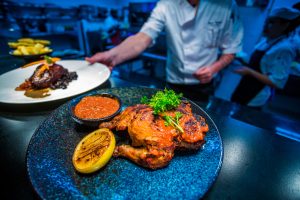 You can sing, dance and cook, what are your other talents?
I play good soccer, at least I think I do!
Tell us about your music journey, what sparked your interest in starting a career in the music industry and how did the band come about?
My music journey has been a very unplanned one. I met Mo & Duda randomly one day at a party, jumped on stage whilst Duda was DJ'ing, grabbed the mic and started singing. The rest is history.
What are some of the milestones you faced as a band?
We've had many achievements as a band, from awards to record sales to amazing shows all over the world. To be honest the greatest milestone is being together for the past 6 years, doing what we love and being happy!
Who or what do you credit your success to?
My upbringing; from my family to my friends to my school and to my faith in God. All these things combined have shaped me into who I am today.
What can we expect from you and MICASA this year?
We're working on a new really exciting project and we're really excited about the quality of our music at the moment. A lot of people have been asking where have we been – we are about to answer that question!
What is your advice to aspiring entrepreneurs who want to run successful businesses?
Always remember that no one will run your business as well as you do. Always do something that you love, don't do something because of the money.
Connect  with J Something on:
www.facebook.com/jsomethingmusic/
Twitter: @jsomethingmusic
Instagram: @jsomethingmusic