This 26 year old's sultry sound behind YFM's microphones is as addictive as it is captivating. The Krunch Time DJ and face of Sony Xperia XA 1 shares why radio is her passion, as well as the best career advise she received.
What, from your childhood, sparked your passion for radio?
I used to love eating cereal so much. My mom spoilt me with different kinds of cereals. There were stories behind each box and I would always put on the box on the kitchen table and act like a presenter and read those stories. I would imagine being a voice over artist for the characters on the stories. That's what really sparked my passion for radio and television presenting. I was also be inspired by the young presenters on YO TV and KTV. I was blessed that my mother took me to the best schools where I did public speaking and debate. I was never shy to stand in front of the class, and although I was teased about how deep my voice was I knew that it captured the attention of my classmates. I knew that I was meant to use my voice for something bigger.
Journey us into how you got your broadcasting career off the ground
I left Monash University to study at Boston Media House in 2011 as my sister encouraged me to go there. My lecturerer took me to the side and encouraged me to consider taking radio as a career. He asked me to do a voice over campaign for the college as DJ Fresh and Mo Flava were the voices of the college and they wanted a young, first year student to do a campaign that they were driving to encourage students to apply at Boston Media House. That voice over got to air at YFM. I got a call from Mo Flava and he asked me to drop off a demo for a breakfast show, which he was hosting at that time. I am humbled that he helped craft the Khutso Theledi brand. I started working at YFM in 2012.
Who in the entertainment industry have you always looked up to and why?
DJ Fresh is someone I have always looked up to, for his skill in broadcasting. His passion for the industry as well as uplifting others is something I admire, and getting career advice from him is something I don't take lightly. I have always said that I want to be a female version of DJ Fresh and be my own big Dawg. I also look up to Mo Flava as well and am grateful to have been in their presence.
What is it about radio that you are passionate about?
It's so easy as a listener to pick the station and show that you relate to. What makes me passionate about being in radio is that I am blessed to be in a position where I inform, educate, entertain and inspire others. I feel blessed to be the voice for the youth and the voiceless. I also feel blessed that I am able to give back with my talent. I don't personally know my listeners but I am grateful that I am able to be there for them in whatever situation they are going through. Radio gives me no excuse to be depressed and to feel sorry for myself for the three hours that I am there. I was born to be a radio DJ and I feel that without radio I would be voiceless.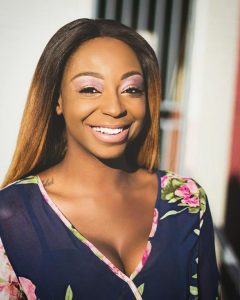 If you were not in this industry what would keep you busy?
Cars would be keeping me busy. I would be in the car industry, getting to drive my dream cars and spinning Gusheshes. I would have my own car dealership.
What are some of the challenges and highlights you have experienced so far in your career?
The biggest challenge was getting into the industry and not have taken the time to get to know myself better before allowing anyone else telling me who I am. The second challenge is allowing people's thoughts and opinions get to me. I have since overcome these challenges and use some comments to my advantage. The highlights are definitely making people smile and getting to travel to different places and motivate young people. The biggest highlight is making my family proud of me.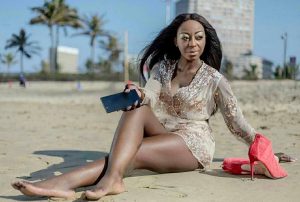 What best career advice have you received that you still apply today?
I was advised that the message in convey to people is more important than how my voice sounds.
Catch Khutso Theledi's Kruch Time show weekdays from 12:00pm pm-15:00pm on YFM.
Connect with Khutso Theledi on:
https://www.facebook.com/KhutsoThelady/
Instagram: @khutsotheledi
Twitter: @KhutsoTheledi
Images: Facebook