The Muffinz drummer and singer Kekelingo chats to KDanielles Media about his new single, Khonza, featuring Ami Faku as well as his success tips
What attracted you to music and what made you want to take it seriously as a career?
It was Ntate Salif Keita that got me into music. When I saw his music video of his song, Africa, on Bob TV music show, a song sang in French and it made a lot of sense to me. My family would call me every time the song came on. I took it seriously when I saw how people felt when I sang and most importantly how singing made me feel inside.
Share briefly with us about the group The Muffinz which you were a part of, what were some of the highlights and challenges you had as a group, and what did you enjoy most about being in the Muffinz?
The Muffinz band is my music and life university. Where do I even begin to describe my brothers in music? Our love for music is crazy, and, most of all, our friendship and respect for each other. Powerful comradery. We have been together as a band for over nine years and we have grown so much as artists. As a result, we allow each other to grow. I am blessed to have brothers who support this beautiful journey I am embarking on. We are still together and the band is going to release music. That's a fact. Also, challenges are always there in relationships but it takes maturity and understanding of the work expected from all members. Hence the band is still together. My highlight with the band is travelling to New York City and performing at the iconic Apollo Theatre in Harlem, playing on the same stage that legends like Anita Baker, Whitney Houston, Stevie Wonder, and Luther Vandross performed at. I enjoy that we are a black African band that has made a mark in the music industry and the universe at large.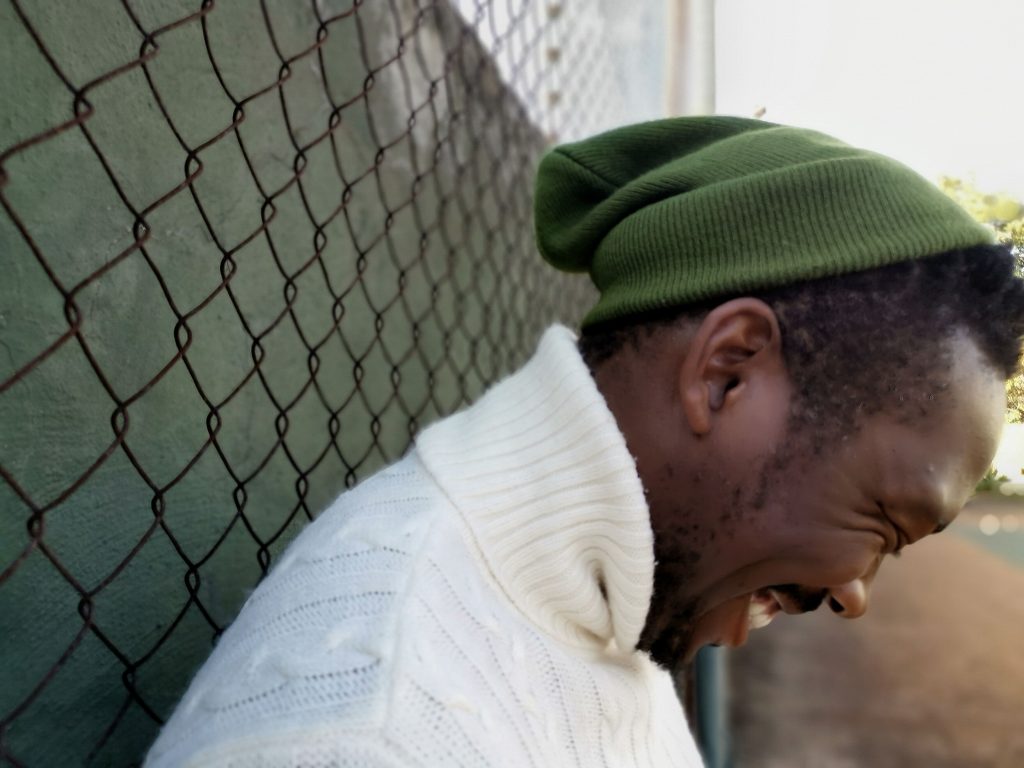 Why did you decide to go solo?
Music is my life and I felt so strongly inside to share my music with the world and to tell my truth in song.
Tell us about your new single, Khonza, what inspired the lyrics of the song and who will relate to the song?
Khonza is a very special song to me as it is my first single. It pays homage to my mother, who gave birth to me on her own in Soweto, Naledi township, at my Grandmother's four-roomed house. To this day as an adult, I still dream in that very room. When I was young my mother used to say to me, one day when I get older and wiser, I will understand the work that is the spiritual gift of music. Khonza is inspired by my spiritual journey moulded and natured by these powerful and strong African queens.
You will release your new album in August, please share a glimpse of the people you are working with behind the scenes and what can fans expect from it?
I am excited to release this body of work with influences from Mme Khadja Nin, Angelique Kidjo, Salif Keita and Youssou N'Dour. This body of work is all about the sound influences I heard and lived in my grandmother's house. The album is the four-roomed housed experience. The beauty of the Kekelingo is that the listener gets to experience the Spiritual language expressed through the chant of the unknown African skatings, but known and understood by the spirit being.
Tell us about the kind of music people will expect from you, what sets you apart from other artists?
What sets me apart from other artists is that I sing in my own spiritual language called 'kekelingo' and I get most of my melodies and rhythms from playing the drums as I sing.
What is your definition of success and do you feel you have achieved it?
Success for me is the ability and opportunity to live and support my family through the one thing I know how to do best, which is music and yes I am on my success journey as we speak.
Which stage or festival would you like to perform in and why?
I'd love to perform at the Cape Town International Jazz Festival. The festival organizers treat musicians with the utmost respect on and off the stage. It's really the world's greatest music gathering in the world. South by South West festival to perform and showcase my work to the world's great musicians and first-class music promoters.
The North Sea Jazz fest in Rotterdam. Holland is my favourite European country and the history of the festival is incredible.
What have you been up to during the lockdown?
Covid-19 has crippled countries economies and most of all it has changed human interaction drastically.
I have been in lockdown with the love of my life. I meditate and get lost in the music and do cardio workouts.
Most of all I keep my spirits up and flow with the tide day by day.
Lastly, what are your success tips for young people?
Believe in yourself and trust that you are enough and unique from all the other billions of human beings in the world.
Check out his single below:
You can stream and download Kekelingo's Khonza with Ami Faku here: http://platoon.lnk.to/Khonza