Multi-award-winning rapper Cassper Nyovest has dropped his highly anticipated seventh studio album, Solomon. The album sees the musician in a more reflective state of mind in what he terms his "best work yet". 
The Pardon My Arrogance rapper has cemented his presence in the African rap scene and gone beyond with notable global partnerships. Solomon, named after his best friend Carpo, boasts of 11 tracks and features the likes of Maglera Doe Boy and Nobantu Vilakazi. Before the album, released on Friday, Nyovest teased with his single, 018, named after the area code of the North West province, his home province. It features rapper Maglera Doe Boy.
The artist, who marks over 10 years being in the industry told KDanielles Media in a previous interview that over the years, the biggest challenge he had to tackle was getting his name out there – a challenge many up-and-coming artists can relate to. He also reflected that what kept him going his passion for music. "It took me ten years for me to get it right and to get to this point," he said.
Now, the rapper is known globally for his lyric prowess, his businesses, including his alcohol brand Billiato, shoe label Root of Fame in partnership with Drip Footwear SA, as well as being a family man. He has come a long way, defining success as being able to provide for his family and being able to leave a legacy behind.
At the launch and listening session of his new album on Thursday evening at Monte Casino in Fourways, Johannesburg, where he invited the media, his team and some of his fans, Cassper shared the inspiration behind each of his 11 songs. One of his songs, Candlelight, is dedicated to the late rapper, Kiernan Forbes, popularly known as AKA. He said AKA's death did affect him in that for 10 years, he woke up each morning thinking about how to do better them him. He admitted that although they were sworn enemies, he was motivated by him and now, there was no one who could push him as hard as the late rapper did.
He also shared excitedly: "I'm so excited about this album, I know people have been waiting for it and this is where I'm the most vulnerable and myself. I'm in a different headspace and I hope it inspires people to find themselves, be more true to who they are and have fun. I had a good time creating this work, I wasn't fixated on selling platinum or gold but to express myself, celebrate, grieve, feel and just be myself and I think I have achieved it with this work."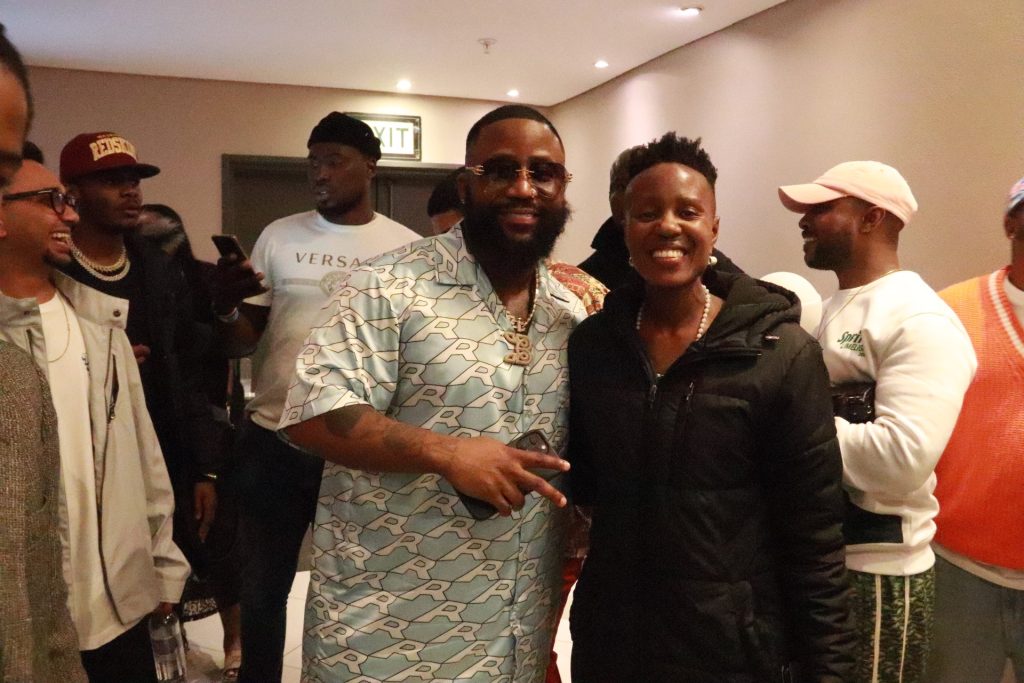 His success tips? Believe in yourself, believe in God, work hard, and you are the one who creates your destiny in how you approach life. Importantly, be comfortable in your own skin, you don't have to be anybody else.
The album is out this Friday and available on all digital streaming platforms. 
Additional source: Supplied
Image: Instagram