Award-winning jazz singer Zoë Modiga chats to us about her passion for music, how she defines success and her success tips for young people
The Durban-born musician, Palesa Nomthandazo Phumelele Modiga, known by her stage name Zoë Modiga, chats to KDanielles Media about where her passion for jazz music sparked:
Give us a glimpse into your childhood, what sparked your passion for music, especially Jazz music?
My mind has never separated music and my childhood knew no boundary, Kwaito, Mbhaqanga, Rnb, Jazz, Soul, and Hip Hop, you name it, I was raised in it. I have my family to blame because they loved different kinds of music and I fell in love with how they would react to what they loved listening to, I fell in love with music because so many memories were made around all kinds of music.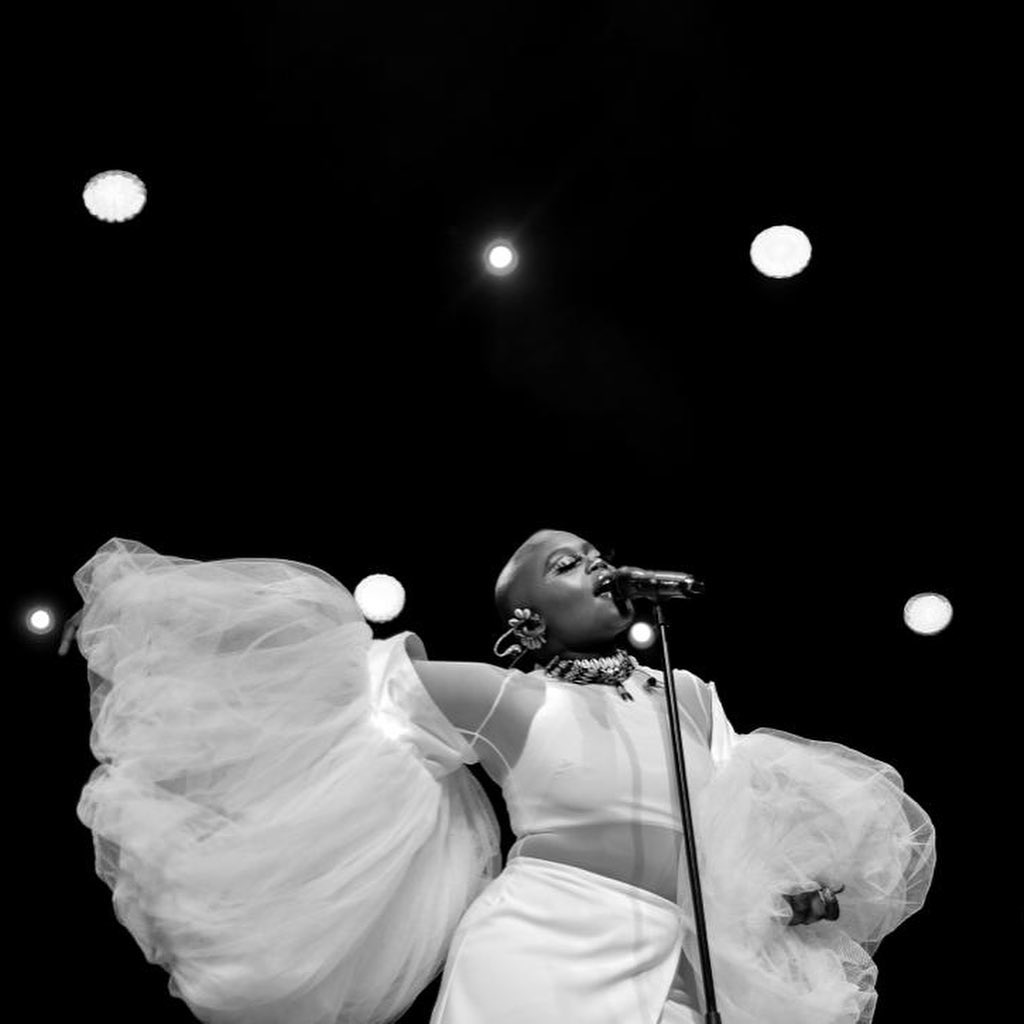 How did your family react when you mentioned you wanted a career in making music?
They saw it coming and helped cultivate that, I am forever grateful.
Journey us into life after varsity? How did you get on festival stages and share the stage with renowned artists?
I started performing at the Aardklop festival from the age of 11 and I've been performing since then, working intensely on my craft.
I believe the universe saw my hunger and helped create opportunities for me over the years. Through people believing in what I do and wanting to help me share that with as many people as possible.
Varsity helped me find and relate with like-minded people and I still work with my varsity friends from time to time today. Lifetime network.
What is your definition of success and do you feel you have achieved it?
Success to me is working on something every day, yourself as a human being, your career, your relationships, your life goals. I believe I achieve it every single day. I work hard but I am not hard on myself. There is no destination and while I work towards higher heights and reaching for my fullest potential I will recognise my daily progress. It is healthy that way. I am teaching myself to be proud of the journey.
Apart from music, what keeps you busy? Take us through your day.
There is no such thing as a ritual in my life. Every day is unique to the next. But I can say, I wake up, look at what each day needs from me and make sure I try to make time for loved ones. Admin, reading, family, friends, creativity, and solitude, then repeat. I am still learning to balance that.
What short- and long-term goals do you want to achieve pertaining to your career?
I want to impact people's souls on a very large scale. I want to change lives by reminding people that their life experiences matter. That is my forever goal.
Who, internationally, would you like to perform with and why?
Oumou Sangare, H.E.R, Erykah Badu. They personify what being human looks like to me and they respect their craft.
What have been the highlights and challenges of your career thus far?
Being an independent singing, composing, producing artist has been an absolute blast and I am learning as I go along.I love what I do and things that stand in the way of me getting my calling and ideas through are always challenging. Whether that is capital, a force behind me, my own mentality around not losing heart. My eternal high light is being on stage and making music that is honest.
What are your success tips for young people?
– Be yourself, everyone else is taken;
– Work on your craft, sweat, laugh and cry for it;
– Give more than 100%;
– Align yourself with people who think bigger than you do;
– Find a mentor(s);
– Don't lose heart, the journey is rocky;
– There is no ceiling so keep dreaming;
– Celebrate the little things; and
– Find your balance and your grounding, being ambitious is beautiful and exciting, but longevity looks like the act of a balanced, well-prepared person.
Connect with Modiga on:
Connect with Zoe Modige on:
Facebook: https://www.facebook.com/zoemodiga/
Instagram: https://www.instagram.com/zoemodiga/
Twitter: @Zoe_Modiga