Through The Woman King, a globally raved-about Hollywood blockbuster, which premiered in September, the director, Gina Prince-Bythewood's, camera lens zoomed in on the other side of Africa. It shows the continent's richness and shines the spotlight on all-powerful women warriors who are as strategic in their approach as they are with their swords. Led by the mighty Nanisca (Viola Davis), the Agojie are the barriers of harm between the Kingdom of Dahomey, ruled by King Ghezo, and the invaders, even the colonisers. These women soldiers find and rescue slaves, often women and children, and bring them to the kingdom to provide shelter. Among the women rescued from a faraway land is Fumbe, who is not a soldier, but has no choice but to remain an Agojie recruit, as she has nowhere else to go. Fumbe becomes close to Nawi (Thuso Mbedu), forming a friendship peppered with loyalty, love and sacrifice. Masali Baduza plays this character. She tells us more about her role in the movie, the global icons she worked with, as well as what she wants to be remembered for:
Give us a glimpse into your childhood. What attracted you to the art of acting and which actor/actress inspired you to make a career out of it?
I am the last born of six children. I enjoyed school a lot because I felt it was a place where I could play more and express myself, which is what attracted me to drama as a subject. And as a shy person, drama and arts were the perfect platforms for me to enjoy my freedom of expression. I remember, although I was quite young, watching Grey's Anatomy with my older siblings and being inspired to be a doctor one day. But later in life, I actually wanted to be an actor who played a doctor, as some of the cast members of the show were monumental in my wanting to be in this industry.
You studied acting at the New York Film Academy. How did that opportunity come about? How did the culture change expand your perspective on life and what were your highlights?
The New York Film Academy came to Johannesburg to host auditions while I was in high school in Pretoria. My cousin encouraged me to audition for them. I was in Grade 11 and started looking for universities to apply to. I went to the auditions and got a talent-based scholarship, which allowed me to go to LA to study there. It was a culture shock. I understood there were different cultures out there from watching television, but being in a different country propelled me to grow up and become independent. One of my highlights was being in the US during Obama's tenure as president. The atmosphere was different. I also met incredible people in LA, who I am still friends with. Being in LA helped expand my idea of what I wanted out of my career and it made me believe I could pursue this career internationally.
You were named a rising star and one to watch by the Royal Television Society. What did that mean to you?
I don't want to think about it a lot because it instils a sense of pressure but at that moment it was special because I felt seen and felt it was a validation that I was on the right path.
What are the challenges of breaking into the acting industry, especially internationally?
I think some of the challenges experienced are the opportunities that fewer actors get to experience to be successful on a global scale. Charlize Theron and Thuso Mbedu are but a few of the South African actors who one can count with one hand who have made it big in Hollywood. It is not easy to do it, but actors, such as myself, prove that it is not impossible to work on an international project.
You star in a British drama television series. What attracted you to Sephy's role and what do you enjoy about playing it?
I was attracted to this character because she was different to the characters I had come across thus far in my career. She is a black person who had never felt the effects of colonisation and had never been oppressed or disadvantaged. She grew up in a place where black excellence was the norm worldwide, which was enticing for me to tell this story. The best thing about this show was seeing black excellence in the production, where I felt represented and empowered through the story and the people I worked with.
You play Fumbe in The Woman King. How are you different and similar to her?
I love this character so much. I feel we are similar in that we lead with our emotions in everything that we do and we are in tune with other people's emotional well-being and state of mind. We are also both not soldiers, even though she's forced to be one because of her circumstances. We are both underdogs as well. We are different in the sense that I have my supportive family around, unlike my character.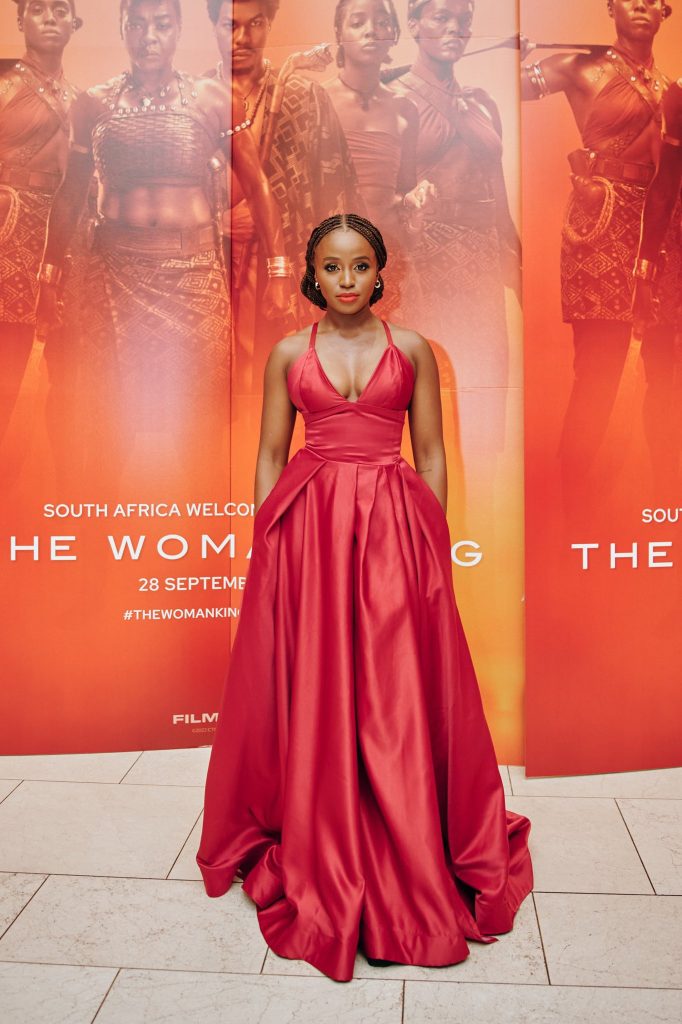 How was the experience of working with Viola Davis, Lashana Lynch and Thuso Mbedu?
Working with these incredible has been mind-blowing in that being around Viola Davis' excellence and her as a person is indescribable. She's a renowned, global icon who I grew up watching. Lashana has this boss energy and stays true to herself and what she believes in, which inspired me to not back down on my morals and beliefs. Working with Thuso has been incredible. She's the most genuine, good person, who is so talented and focused. I am learning a lot from her.
What is your definition of success and do you feel you have achieved it?
My definition of success is being able to create and tell stories I would like to see on screen, and the fluidity to do that, whether creatively, financially or physically. I think I am on the path to success, but I still have several goals I want to achieve.
Beyond acting, what would you like to be remembered for?
I would like to be remembered for my activism. I would like to be remembered for standing up for those who don't have a voice, especially one that's amplified on a global scale.
What other goals do you aim to achieve and what other projects can we expect from you?
I'd like to produce and get into cinematography. I want to be involved in creating a film or a television show, especially sci-fi.
What is your advice to young people trying to break into the entertainment industry, especially acting?
My advice to young actors trying to break into the industry is to get comfortable with rejection and hearing no, which is rife in this industry. And the sooner you get used to it, the more you will enjoy the journey. Also, having a life outside of acting is very important because when you hear the word no all the time, you need to find means of not being crushed by it. Also, have a great support system.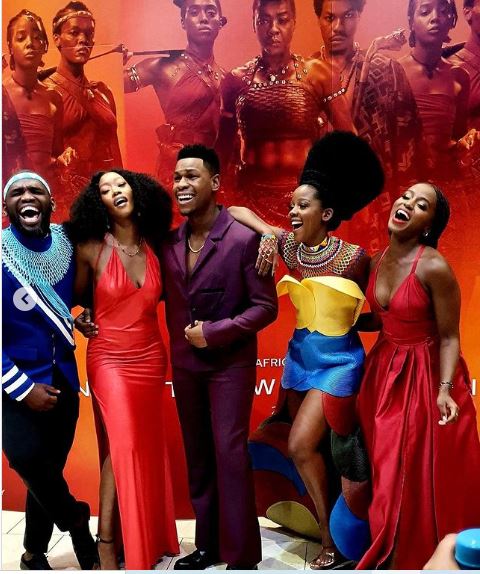 Lastly, what are your success tips for young people?
Stay true to who you are. Trust your gut as it will not lead you astray. Be a kind person. There's no need to be a terrible person in any industry because you taint the experience for everyone around you.
Here's the official trailer below: