From Oxtail casserole stew to mince-mac and cheese, Chef Nono Mtshail has delicious recipes for you to try this rainy week
Joburg has been bracing cold, raining days since the start of spring in September. Two months later the weather is just not improving. But, we all know that nothing beats a gloomy than great food and company. Here are recipes to try, courtesy of Nono: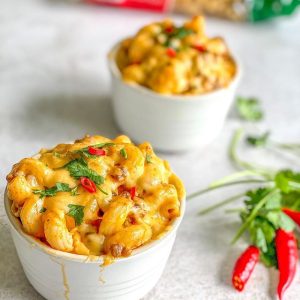 Mince-mac and cheese
INGREDIENTS
1 kg beef mince
1 onion, diced
2 cloves garlic, minced
1 tsp chili powder (optional)
4 cups cooked @pastagrande_za macaroni
1/2 cup tomato sauce
2-3 cups cheddar cheese, shredded
2 cups fresh cream
Salt & pepper, to taste
METHOD
1. In a large pan, brown beef. Use a slotted spoon to transfer the meat from the pan to a paper towel-lined plate. Drain excess oil; return mince to the pan. Add the onions and sauté until softened.
2. Add garlic and sauté for 1 minute, stirring frequently.
3. Add tomato sauce, chili powder (if using), and salt & pepper. Stir until combined.
4. Add cooked macaroni, cheese and 2 cups fresh cream to pan, stirring to combine. Cover with a lid and reduce heat to low. Simmer for 4-5 minutes or until cheese has completely melted.
5. Put minced mac & cheese in individual ramekins and top up with grated cheese and bake until cheese has melted (this step is optional).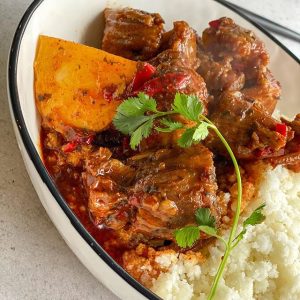 Oxtail casserole stew
INGREDIENTS
850 g oxtail
1 red pepper, chopped
1 tbsp paprika
1 medium onion, chopped
1 tbsp powdered beef stock
Boiling water (enough to cover the meat in the pot)
1 potato, cut into 4
METHOD
Throw everything into the pot or casserole except the potato. Close the lid and cook in the oven for 2 hours or until the meat is cooked through. Adjust seasoning if need be, and add the potato & cook until it's soft. Enjoy!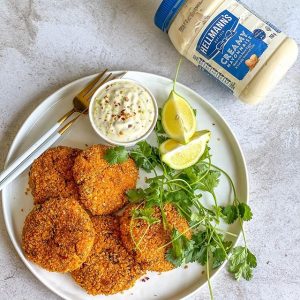 Left-Over beef mince rice cakes 
INGREDIENTS
300g left over beef mince
1 cup @hellmannsza creamy mayonnaise
2 cups cooked rice
1 cup bread crumbs
METHOD
Combine mince, rice and mayonnaise. Roll and mould into big 'biscuit-like' shapes. Transfer onto bread crumbs and bake until golden brown.
DIPPING SAUCE:
Ingredients
1/2 cup mayonnaise
1 tsp chili flakes
1/2 tsp parsley, finely chopped
METHOD
Combine all the ingredients and enjoy with rice cakes.
Connect with chef Nono on:
Facebook: Facebook.com
Instagram:  Instagram
Be sure to get her new cookbook, order it from her social media account.