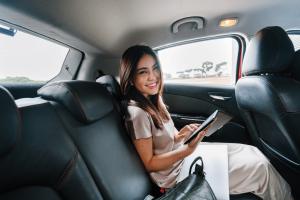 Whether you work at a start-up or a corporate office, you probably have some sort of dress code or culture that dictates what employees wear. But even if collared shirts and chunky suits are the norm, it doesn't mean you have to limit yourself — especially when it comes to dresses.  Below are five dresses that will sure make your office a runway.
With a little styling, you can allow a bit of your individuality to shine through the dresses you wear and still look professional. Plus, during summertime, dresses are simply the breezier alternative to stuffy jackets and slacks. That being said, here are some great dresses you can wear to your 9-5 and beyond.
Collared Dress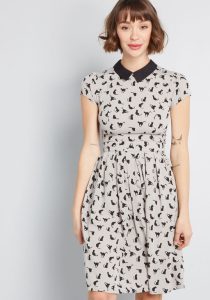 Collars may be a small detail, but they have the ability to make you look meeting-ready in an instant. Collared dresses are great because they also have that subtle vintage flair, and they require little to no styling. Just be sure to keep the prints subtle so your boss won't bat an eyelid. When the office AC gets too cold, you can always throw on a sweater to stay warm and look preppy chic.
Silk Dress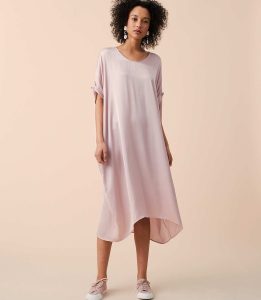 The silk dress has come a long way. From its reputation as a nightgown, to becoming a fully-fledged runway piece – this is one garment that is simple yet oozes a certain level of sophistication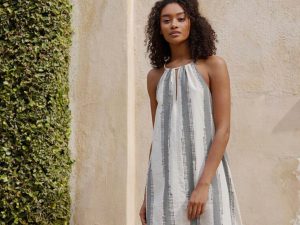 This piece from Stark x Silky Caftan can be paired with heels and cinched with a belt if you want to show off your figure. The best part is that it even comes with pockets.
Crinkle Dress
This type of dress is usually worn for semi-formal occasions like company events, so they're a perfectly safe option to wear to work. The array of crinkle dresses on Woman Within are designed with a lot of modern prints and bright colors, which keeps them trendy yet professional. Wear a crinkle dress on its own or layer it with your usual jackets or blazers for a more dynamic aesthetic.
Shirt Dress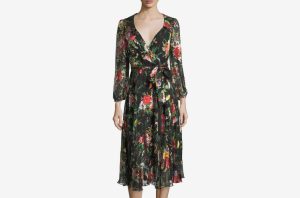 For those low-maintenance gals out there, shirt dresses are a wonderful choice. But to stop you looking too casual, opt for prints in dark colors, and save the bright florals for your summer dates out.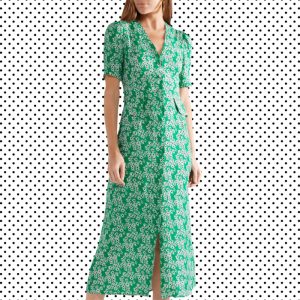 This  V-neck  shirt dress from Alice + Olivia is an elegant, versatile choice.
Wrap Dress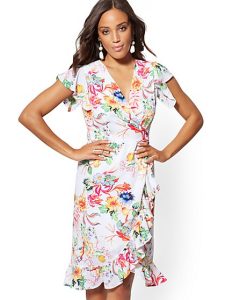 Because of its classic silhouette, this piece can pass for corporate wear, as long as you choose to wear it in plain (but still fun!) colours.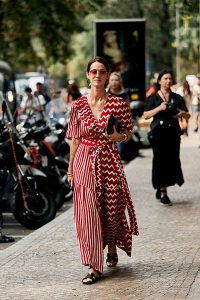 Net-A-Porter's teal wool-blend wrap dress creates an hourglass figure illusion thanks to its front closure, which is made possible by wrapping one side of the dress across the other and tying the fabric at your waist or back.
If dresses aren't your thing, then heading to work in a pair of denim jeans will do just as well. Check out Stylish ways to wear jeans at work to explore the many ways you can style your work jeans. Again, no boring options here. Because even if your work week is dull, it doesn't mean your clothes have to be.