The most followed royal couple on the planet recently opened their own Instagram account, @SussexRoyal and it already has more than 2 million followers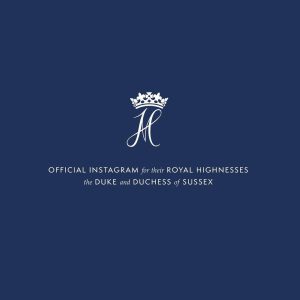 Yesterday, 02 April 2019, the royal couple, Meghan Markle and Prince Harry opened their joint Instagram account, and it already gained a whopping 2 million followers as well as a warm welcome from followers, including Instagram itself. Their official Kensington Palace account shared the news. "Welcome to Instagram, @SussexRoyal!". "Follow @SussexRoyal for more on the work of The Duke and Duchess of Sussex. They one post with ten galleries,  with the words, "Welcome to our official Instagram; we look forward to sharing the work that drives us, the causes we support, important announcements, and the opportunity to shine a light on key issues. We thank you for your support, and welcome you to @sussexroyal."- Harry & Meghan
READ MORE: Meghan Markle's Inspirational Quotes On Feminism, Plus Steal Her Look!
This move came just weeks after the Palace announced that the couple was getting their own royal household, separate from Prince William and Kate Middleton. I also announced that The Queen approved Harry and Meghan getting their own household.
This means that Meghan and Harry's staff will be physically based at Buckingham Palace; their official residence and home will be Frogmore Cottage.
Meghan and Harry do have one post on their Instagram account, which is a photo of their joint monogram, a gallery of photos of them at work, and a personal message from the couple.
Have you followed the page yet?
https://www.instagram.com/sussexroyal/?utm_source=ig_embed