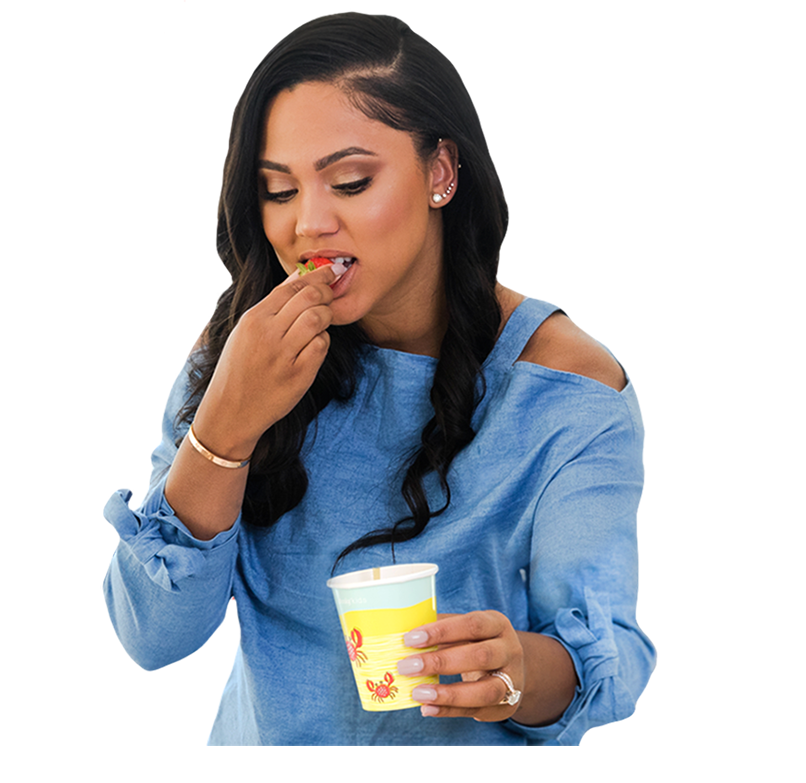 29-year-old culinary goddess, Ayesha Curry used blogging as a foundation to launch a successful brand and a restaurant that even Barack Obama goes to!
I barely watch television, but when I get the chance, I unwind to and get recipe ideas from the Food Network channel on 175. One of my favourite faces (and food ideas) is that of Ayesha Curry, a Canadian-born TV personality, New York Times, bestselling author and chef. This businesswoman, who is the wife of her high school sweetheart and NBA football star Steph Curry and mother of their three children has reminded me that passion does pay the bills, especially if you are smart about it. The idea to start her brand resulted from people asking her for cooking tips as well as gathering her family to a table. As a result, she started her own blog in 2014 called Little Lights of Mine, which was followed by a YouTube channel and other social media platforms, which now boast over 7 million followers. She is quoted saying, "It's becoming a lost art—people gathering at home, having fun, building memories. Growing up, that's all we did on the weekends. We weren't out at restaurants—we were at home in the comfort of our own space. I wanted to keep that alive."
The views, feedback, and her fans inspired her to turn vlogging into a full-time profession. She adds that the viewership gave her the validation and the motivation that it could be an actual career path. Two years later, in 2016 Curry published her debut cookbook The Seasoned Life: Food, Family, Faith, and the Joy of Eating Well, which topped the New York Times bestseller list. Later that year, in October 2016, Ayesha's Home Kitchen, one of my favourite shows, following Siba's Table and The Pioneer Woman, premiered on the Food Network. She's also made guest appearances on Chopped and Guy's Grocery Games. 
As you catch your breath there's more that this woman has accomplished, like her Home Made Kitchenware, which includes bakeware, pantryware, and cookware. She also co-owns International Smoke, a San Francisco-based barbecue restaurant with locations in Houston and which Mr. Obama enjoys his meal in.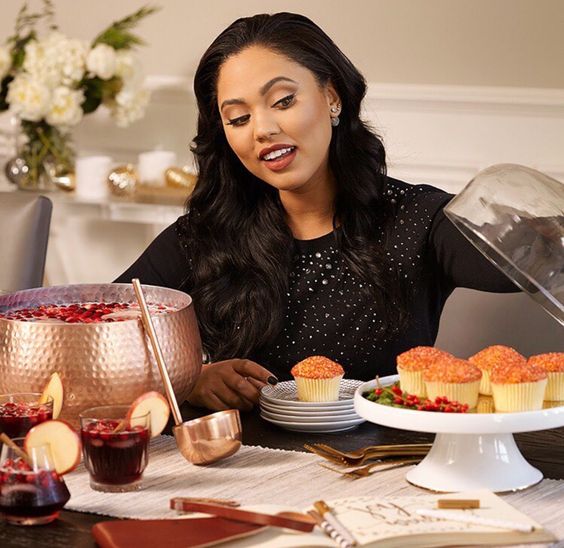 About her vision, she told Entreprenuer.com, "I feel like as an entrepreneur with a really great website and a domain you can truly 'make the world you want.' That's what I've done with Homemade," Curry said. "Homemade is intended to make people feel like they want to stay at home a little bit more and get together with their families, prepare a nice meal and have great conversation."
And, about one of her ultimate goals, she posted, "I want to live in a world where people communicate better and have the opportunity to learn more about each other. And I think coming together over meals is a great way to do just that. Food is a vessel for conversation and having a platform to share that message is really important to me. Which is why I'm so excited to work with 
@GoDaddy
 to share my vision (of launching her Homemade brand). I'm ready to make the world I want!"
Curry wears many caps and makes it look smooth, maybe that's why she's earned the Forbes 30 under 30 title in 2018. Not only has she managed to dominate the culinary industry but she's also making the kitchen a favourite place for families to gather.
Try her Salmon Sliders With Dill Yoghurt Sauce Recipe today: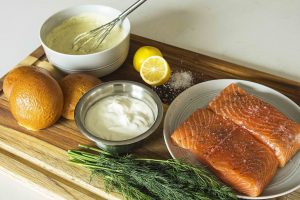 Salmon Sliders With Dill Yogurt Sauce
2- 6-8 ounce salmon fillets
Two tablespoons olive oil
Salt and black pepper, to taste.
Four brioche slider buns, for serving
Romaine lettuce, for serving.
Preheat oven to 400 degrees.
Line a shallow baking pan or baking sheet with parchment paper. Place salmon skin side down on the baking sheet. Drizzle olive oil over the top of the salmon and season with salt and pepper to taste.
Bake for 10-12 minutes or until salmon flakes easily with a fork. Allow cooling slightly before cutting into halves.
Place your sliced brioche buns (Toast them slightly. It makes all the difference.) on a cutting board or large plate. Spread a good amount of sauce on both the tops and bottoms of the buns. Place a piece of salmon on the bun and top with desired toppings!
Dill Yogurt Sauce
One cup greek yogurt
1 1/2 tablespoons fresh dill, finely minced.
One tablespoon dijon mustard
1/2 teaspoon black pepper
1/2 teaspoon salt
One clove garlic, minced.
One teaspoon lemon juice
1/2 teaspoon lemon zest
Place all of your ingredients in a small bowl and combine well. Refrigerate and chill until ready to use. (Make-ahead. The longer it sits, the better!)
Additional sources:
www.oprahmag.com
www.entrepreneur.com
Images: Instagram, ayeshacurry.com, Pinterest