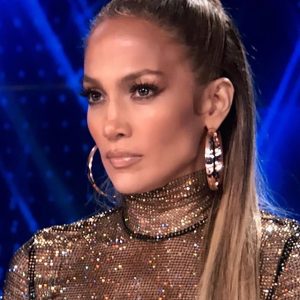 Finally, fans can buy JLo's ageless and flawless skin glow, as she has announced that she will soon launch her skin care line
There's no doubt that Jennifer Lopez is the yummiest mommies in Hollywood. From her body to her beautiful skin, which she says she gets asked about a lot, the singer, who is turning 50 next year has revealed she will launch her new skincare range.
JLo confirmed the news during a promotional event for her new film Second Act that an upcoming beauty line is in the works. "I will be coming out with a skin-care line. I've been working on it for a long time because I don't want to put [just] anything out," she said during a speaking event in New York City.
"I want it to be something that encompasses all the things I've learned and all the secrets I have," she said of the forthcoming range. "And it doesn't have anything to do with needles."
The singer, also assured, "It's going to be something that works," Lopez added. "That's what you can count on when my name is on something."
In April 2018, the workaholic teamed up with a Polish cosmetics company, Inglot to create a J.Lo x Inglot collection, a 70-piece collection that includes mascaras, nude glosses as well as shadows, blushes, and face powders.
About her collection, she told Allure, "You really can create whatever you want," she explained. I love all kinds of makeup, from high-end to low-end, from Tom Ford down to whatever you can buy at Kmart, but there's nothing that makes me crazier than buying a very expensive eyeshadow [palette] and there's only one little color in it you use all the time, and the other ones just never get touched. You buy that $180 (R2579.00) palette for that one color."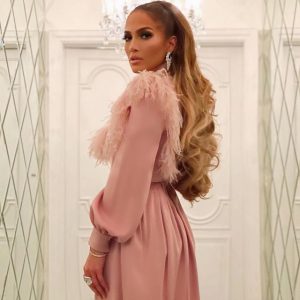 About beauty, Jennifer Lopez once said, "Beauty is only skin deep. I think what's really important is finding a balance of mind, body, and spirit."
And about success, she advises, "You get what you give. What you put into things is what you get out of them. Nobody knows what's best for you better than you do. You have to really sit still and ask yourself: What do I want? Does this feel right? What should I do? I realized I had to go back and do what I had always done. Listening to my gut was just as important as listening to the advice of others, and only I knew what was best for me." She also adds, "Once you have a lot of success, you become a target in many ways."
Source: Glamour.co.uk, Allure.com
Image: Instagram