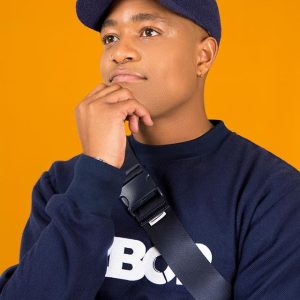 Lesego Nkaiseng, better known as DJ Speedsta took time from his schedule at the Barcadi house party to share his career journey and his success tips
Hailing from the Vaal, the hip-hop hitmaker, DJ Producer, TV host, and radio presenter has come a long way before reaching the pinnacle of his career in the entertainment industry. A big part of his milestone has been having his song, Mayo featuring Tellaman, Yung Swiss, Frank Casino, and Shane Eagle being certified double platinum; as well as his hit, I Don't Know featuring Zoocci Coke Dope, J. Molley and Frank Casino being certified triple platinum in August 2018. The artist, who is at the final stages of releasing his much-anticipated album, Bottlebrush Street had a chat with KDanielles Media at the Barcardi House Party, which took place on 24 November 2018 in downtown Johannesburg:
What or who sparked your interest in music, especially Hip-Hop when you were younger?
My dad who loves music very much. It was a routine every Sunday morning waking up to very loud music back home while we braaied meat. My brother was also influenced by my dad and was a DJ. I learned a lot from him, as I would help him DJ at parties. I was also mentored by House DJs, including DJ Euponik. Through persistence, I managed to get into radio and television as well and since I was inspired by some influential personalities who also made music I decided to tap into Hip Hop because there were not many DJs producing this genre of music.
What inspires the music that you make?
One of my friends in the industry always says that I choose the weirdest beats. But in all honesty, it's all about emotion. When I hear a musical element that I relate to and which reminds me of my dad who I know will give me his honest opinion I go for it.
What are your success tips to young people, especially who want to break into entertainment?
It's tough, mainly because there is so much of the same thing. The best advice that I can give anybody is treat yourself like a brand and use what is around you to navigate your way to where you want to be. Mostly, use social media to your advantage. You also need a little bit of luck, especially in this industry. So keep pushing.
https://www.instagram.com/p/BqblC61A-nH/
The DJ also took to social media the tracklist of his debut album, which he says took five years to make. He also shared the thorny but worthwhile road to reach his dreams. The title of his album, Bottlebrush Street was inspired by his childhood in the Vaal where he grew up and how he worked on his dreams before finishing high school.
In a thread of Twitter posts, the Hip Hop DJ says, "Things have been great so far. I took my time on this album, literally took 5 years to make it. While making it – I managed to get 3 plaques & 2 awards not bad huh?  So glad I can finally share my journey with everyone. Esp the ones who think all this was easy."
To add to the success tips he shared with KDanielles Media, he posted, "Things won't always be ok, lots of sacrifice, lots of crying, lots of people leaving your life, lots of changes, lots of mistakes. Do me a favor and stop worrying about things that are out of your control. Just chill, keep doing your thing."
Check out his new single, Combos Communicating, featuring Okmalumkoolkat:
Connect with DJ Speedsta on:
Instagram: https://www.instagram.com/djspeedsta/?hl=en
Twitter: @DJSPEEDSTA
Words: Sanele Shange
Image: Instagram