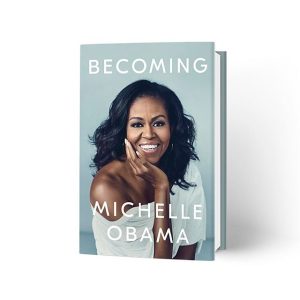 In her new book, former first lady of the United States of America, Michelle Obama opens up about struggling with fertility 20 years ago and conceiving her daughters through IVF
The former first lady has decided to share some of her private stories with the rest of the world as we await her highly anticipated book, Becoming, which will be released tomorrow, 13 November 2018.
In an excerpt from an exclusive interview with ABC News anchor Robin Roberts, Obama speaks candidly about going through a miscarriage 20 years ago, and how she ended up conceiving our favorite first daughters, Malia and Sasha, through IVF.
"I felt lost and alone and I felt like I failed because I didn't know how common miscarriages were because we don't talk about them," Obama, 54, said. "We sit in our own pain, thinking that somehow we're broken."
"So, that's one of the reasons why I think it's important to talk to young mothers about the fact that miscarriages happen, and the biological clock is real," she added. "I think it's the worst thing that we do to each other as women, not share the truth about our bodies and how they work, and how they don't work."
The former FLOTUS revealed that at one point in the marriage that they went to marriage counseling.
When asked why she chose to reveal that, Obama said, "For those young people out there who think that marriage is supposed to be easy. And marriage counseling for us was one of those ways that we learned to talk out our differences," she said. "I want them to know that Michelle and Barack Obama who have a phenomenal marriage and who love each other, we work on our marriage, and we get help with our marriage when we need it."
For a closer glimpse into Michelle Obama's life, look out for the book on national book stands from tomorrow, 13 November 2018.