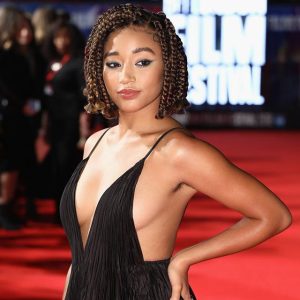 At 19, Amandla Stenberg is making waves not only in Hollywood but the world over, through social media. She's an activist, actress, musician and one star we are excited to see shine.
Amandla is a Zulu and Xhosa name for 'power', a strong characteristic this actress and activist exudes. She was introduced to the world in the 2011 film, Columbiana an action-thriller starring Zoe Saldana whose character, is the avenging assassin Cataleya Restrepo, Amanda featured in the film as the young Cataleya. She has since captured the hearts and nods of fans, movie critics, and celebrities such as Issa Rae and even award-winning Gabrielle Union. Seven years later Amandla has made waves in entertainment, won a Teen Choice Award, appeared in several sequences in Beyoncé's 2016 visual album, Lemonade and used her voice for social issues.
Amandla helped catapult the topic of cultural appropriation into public discourse when she posted her school project video, "Don't Cash Crop My Cornrows," onto her Tumblr in 2014. Oprah Winfrey took note of her activism and invited Amandla to give a talk ("My Authenticity Is My Activism") for SuperSoul Sessions Series 2 at UCLA's Royce Hall in April 2016. Two years later she stars in "The Hate U Give,", a movie about police brutality. She plays Starr, a high schooler who balances her lower-class black upbringing with her upper-middle-class white private schooling. When Starr witnesses the killing of an unarmed black friend at the hands of a police officer, she's urged into action—and activism. In an interview with Time magazine says she calls the making of the film a "spiritual" process, as it forced her to focus intently on the unjust treatment of people of color by police: "It was a reflection in confrontation and grieving and finding closure," she says, although she notes "the trauma was really intense." Yet she knew it was important enough to push through: "It didn't necessarily scare me," she says, "because I understood the significance of it."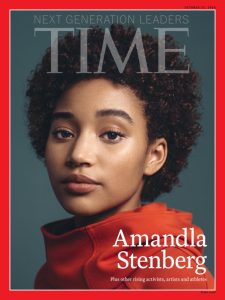 Gabrielle Union shared a heartfelt message about Amandla on her Instagram page on 24 October 2018, and said, "@amandlasponsored, is a game changer. Not only is Amandla widely known for her acting career, like her roles in The Hunger Games + Everything, Everything (amongst many others), but she is now making a mark in her most recent film, The Hate U Give. This movie (which is an adaptation of Angie Thomas' best selling novel) is culture shifting art that challenges audiences to examine race, gender, and state-sanctioned violence. Amandla is a powerhouse on social media as well as in person- voicing her opinions and standing up against socially constructed norms. Although only 19, she is already a trailblazer in Hollywood and becoming a young leader of people.  This girl is kind, intelligent, and honest. She is paving the way for the future and I cannot wait to watch her take over. Let us lift her up in the light of goodness and hold her there."
https://www.instagram.com/p/BpVFImyg7RH/
Her voice and presence are as powerful as her name. Everyone is watching this young star shine. The future can only be brighter for her.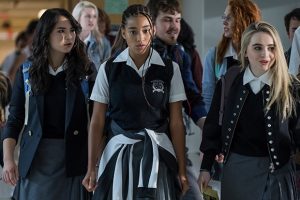 Have you watched the film, The Hate U Give? Let me know what you think of it
Follow Amandla on:
Instagram: https://www.instagram.com/amandlasponsored/?hl=en
Twitter: https://twitter.com/amandlastenberg
Source: IMD, Time.com, Instagram
Image: Time.com, Instagram