Seasoned journalist, broadcaster, voice-over artist, television and radio presenter has an impressive CV to her name. She shares where it all began and her success tips to young people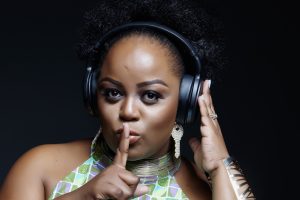 Take us back to your childhood, what were your career aspirations, growing up?
I wanted to be a game ranger. I love animals so much and felt that would be where I landed up. As I grew older I decided I wanted to be a lawyer or a police officer. By matric, I was enthralled by journalism and ended up studying to be a journalist.
Share with us what attracted you to the media space and how did you break into radio?
I just enjoy the immediacy of radio and was completely captivated by it. In my first year in university I joined the campus radio station and it was really exciting. From the moment I switched on the microphone, I was totally in love with the medium.
Who have you looked up to growing up and have you had any career advice from them?
I have admired several people in my career like Oprah, Bassie Khumalo, and Jennifer Lopez to name a few. I take career advice from my husband, mother, father, and sister. These are people who know me best and know what my ultimate ambitions and dreams are so they always give me the best guidance.
 Describe your busiest day
My busiest day would be a day filled with voice-overs, radio shows, meetings on upcoming projects, driving my son to school and back, hitting the gym and still making time to make dinner for my family.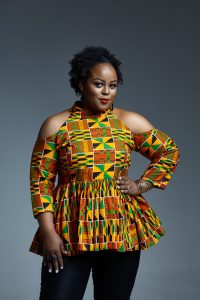 What other career or business goals do you aim to tick off your bucket list?
I still would like to have a prime time radio slot, another TV show and also write a book. While doing all that I still want to make time to visit some of the most amazing cities and beaches in the world. I love traveling.
How would you define success?
Success is defined by your true authentic happiness. It's being happy and fulfilled in your life with who you are and whom you have chosen to surround yourself with.
You are a seasoned radio personality and voice-over artist for many big brands in South Africa, what do you feel is your biggest achievement to date?
I would say being the voice to major brands has been amazing and just having worked on so many amazing brands during my radio career like Metro Fm, 947 and now East Coast Radio.
What are your success tips to young people?
Chase everything that makes you happy and forget about all those things that don't. Live life investing your time into things and people that bring you the most joy. Self-love and appreciation will get you very far
Connect with Carol on:
Facebook: https://www.facebook.com/RealCarolOfori/
Instagram:https://www.instagram.com/carolofori/
Twitter: @CarolOfori