There's more to your make up brushes than meets the eye. Here is our guide to the brushes you need in your beauty bag for that perfect makeup finish
When it comes to makeup, there's barely one size fits all if you want that flawless look. Your makeup brushes are no different. Here's what each brush is designed for:
Powder brush:
Powder brushes are usually soft, fuller and round, which are perfect for applying powder and for touching up on your make-up throughout the day.
Try: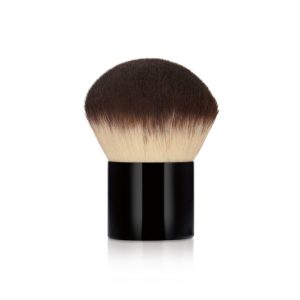 This plush, supersized powder brush is ideal for an effortless application. Apply powder with ease as it sweeps onto skin for instant perfection. Made with synthetic hair for a precise application. Wash with soap and water.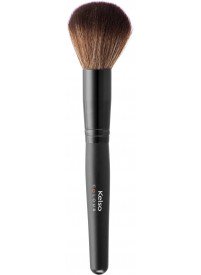 Kelso Beauty Big Powder Brush is perfect for applying powder gently and evenly and creates a smooth, finished look. It's also perfect for on-the-go touch-ups.
Foundation Brushes:
These are perfect for applying any foundation you prefer, whether liquid or powder. What makes them great is that their bristles don't absorb the foundation and can be cleaned easily.
Try: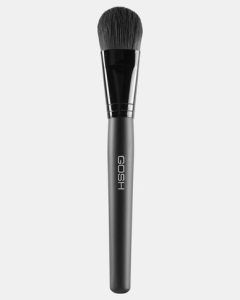 This gentle GOSH Foundation Brush 011 is designed for ease of application when applying liquid or creamy foundation. The synthetic bristles are soft and perfect for sensitive skin. The thick handle and curved brush edge help to give you a smooth and precise look.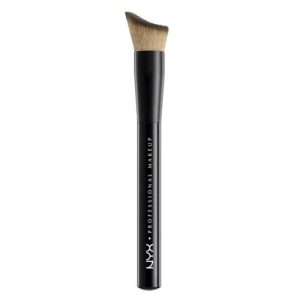 NYX Professional Makeup Pro Total Control Drop Foundation Brush is designed to blend foundation beautifully. The angled synthetic brush curves inward slightly, which allows it to fit around the natural curves of the face and in those hard to reach spots.
Concealer Brush
Concealer brushes have firmer bristles than foundation brushes to help focus and blend liquid foundation or concealer on blemishes and smaller areas in your face.
Try: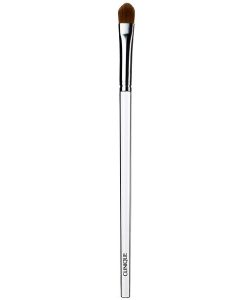 Clinique Concealer Brush has a tapered design for spot application and even blending of concealer. Use pointed tip to help camouflage small imperfections. Unique antibacterial technology helps keep brush irritant-free.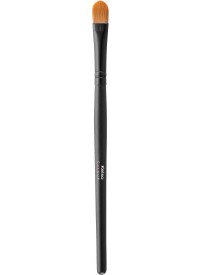 This concealer Brush is perfect for the flawless application of your concealer under eyes, hard to reach places and break out areas.
Blusher Brush:
This is the smaller version of a powder brush and it's used for contouring and for applying powder blushers, bronzers and highlighters.
Try: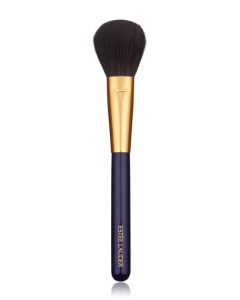 Professional quality brush provides a precise colour application for cheeks. Its full, round shape is expertly designed to apply colour smoothly and evenly on smaller areas of the face. With a short and lightweight wooden handle, the Estée Lauder Blush Brush offers you the ultimate control when applying your blusher, and its full, round brush head allows you to create highly pigmented, well-blended looks every time.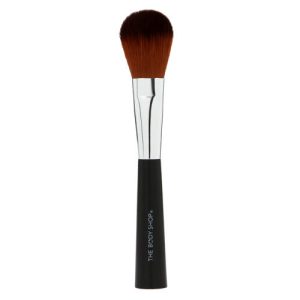 The Body Shop Blusher Brush is a soft, round-tipped brush that's tailor-made for powder blushers. Made from super-soft synthetic hair, use it to sculpt, blend and dust.
Eyeliner Brush:
This brush is perfect for liquid or gel eyeliners. With different cuts for either bold or subtle looks keep a selection to suit any mood or occasion.
Try: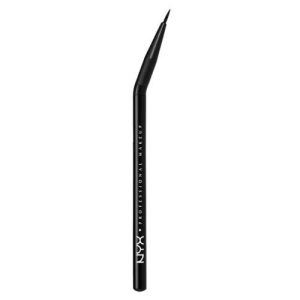 NYX Professional Makeup Pro Brush Collection Angled Eyeliner Brush comes with an angled neck to make applying your eyeliner so much easier. Made with synthetic fibres shaped into a fine point for drawing thin, precise lines.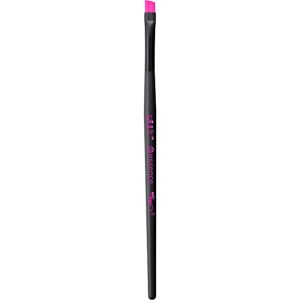 An improved version of the original gel eyeliner brush. Super accurate, this eyeliner brush is suitable for the application of gel eyeliners as well as a creamy eyeshadow or expressive pigments.
Eye Shadow Brush:
This brush is very soft for blending your base colour or shading in outer lid contours around your eyes.
Try: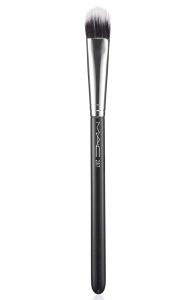 A rounded, medium-sized, double-chiseled paddle-shaped brush. This brush is perfect for applying and blending eyeshadow in both powder and cream form and works especially well with mineralize shadows. It's made from a blend of soft, natural bristles and synthetic fibres, allowing for a light wash of colour.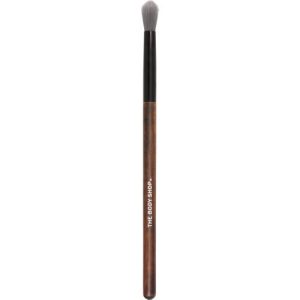 The Body Shop Eyeshadow Blending Brush gives you a seamlessly blended eye look, taking your eyeshadow look from day to night with ease. Made with synthetic, cruelty-free, charcoal-coated, super-soft bristles and a sustainably sourced wooden handle.
Source: Dischem mag, Kelso, Clicks