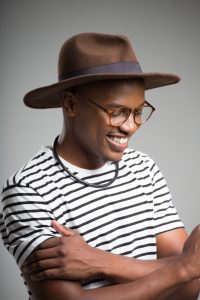 Leading vocalist and composer of award-winning acapella group, The Soil, Ntsika shares why he's gone solo, his upcoming album and his success tips to young people
Share with us your new solo single, Awudiva, what inspired it?
This, for me, is a new and exciting experience that I wanted to share with people. This is the first music I will release as a soloist. The song talks about a guy who expresses his love for his woman, which is a pure music love story. It features Vusi Nova, as well.
Was the single inspired by your personal experience?
The song, as well as the upcoming album is inspired by my personal experience. I am a reserved person but since I always dream about the songs that I compose I wanted to share with people my soul and who I am as an artist. The album, which I am thinking of calling I write what I dream, is a musical biography of my life and I know people will relate to it.
Why did you go solo this time?
As I mentioned, I dream about the songs that I compose, for whichever artist (I have written for Musa, The Soil and Vusi Nova to name a few). In June 2017, I was sitting with my great, great grandfather with some songs in my dream. This is when I realised that it is time to share music with the world as an individual.
So, we shouldn't panic? The Soil is not separating?
You are definitely safe, The Soil isn't going anywhere, there is still a lot of music to share with people.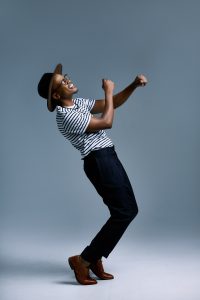 What is different in your own sound to that of The Soil?
The album is African music in its purest form and doing it with a 5 piece band and seven back up vocalists. The songs are totally different from what I have done before, even the age of the music is timeless and I am a vessel that will share it with this generation. I believe every generation deserves a golden era of music and I want to give it. The album is so good, I wouldn't be surprised if it wins a Grammy.
READ MORE: My Journey To Success with: The Soil
How do you define success and do you feel you have reached it?
My ultimate definition of success is being content with things that come from God. When I am with my family and on stage and feel the presence of God, that for me, is success. Waking up every day to impact the lives of people positively through the gift of music is success to me. and being a blessing to other people is success to me.
What are your success tips to young people?
Don't shy away from your calling, whether in the corporate space, in academics or in music. Work hard to perfect your craft and when you break into your field, always maintain a high standard because most people fall short on that. Ask God to be on your side, and always give him praise and glory as he will continue blessing you.
Catch Ntiska's new single, Awundiva, feature Vusi Nova, on 7 Septeber 2018.
Save the date:  3 November at the Opera House, at the State Theatre Ntsika will do his I write what I dream, one man show. His album will be released in early 2019.
For more information, connect with him on:
Twitter: @Ntsikamusic