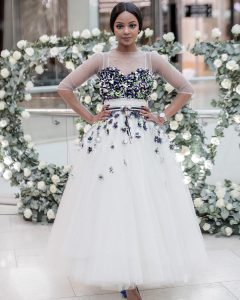 21-year-old beauty and social media influencer, Mihlali Ndamase shares what sparked her to start her YouTube channel, and how to build a successful social media career
What sparked you to start your beauty YouTube channel?
I have always been passionate about make-up from a young age, so I've been watching American beauty bloggers, such as Nicole Guerriero since the age of 15. I always wanted to branch into that space as well, even though it wasn't a big thing in South Africa and I wasn't sure about how to go about it, and also I was discouraged along the way because people were not sure about what I wanted to do. I got the courage to go ahead with it on Instagram, where people asked me how I did my make-up. That's how the YouTube channel started.
For someone who is considering being a social media influencer, how can they grow their audience and building themselves as a brand?
The most important thing is to be yourself because people fall in love with you before the content you produce, as there is a high chance of someone else doing what you want to do already. People must buy into your authenticity and that's what will keep them coming back. You also have to be consistent, determined and be yourself.
How can one collaborate with brands they want to work with?
What you first need to do is identify what space you want to be in. on YouTube you can have a channel about anything, so it's important to find out how you will distinguish yourself and be consistent with your content. Once brands see that you are doing well with what you are doing they can invest in your brand because a lot of industries are already saturated and difficult to break into. Don't focus on the money when you start, focus on your passion and growing your audience and improving your content.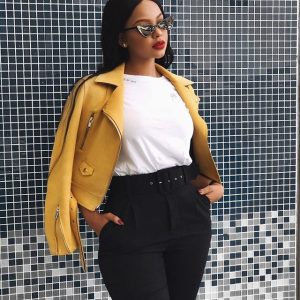 We are into women's month, how significant is it to you and how do use your platform to motivate other women?
August is a significant month for me personally, and I think it is for every woman. I am a co-founder of Siyasizana foundation, and we are running multiple women's projects. We are currently doing a sanitary and toiletries drive and donating clothes as well. We are all about women empowerment this month.
How do you define success and do you feel you have reached it?
I know I am not where I want to be but I acknowledge that I have done well so far. There are a lot of things I want to achieve as well. To me, success means being content with yourself and being happy with who you are, which will reflect with everything else you do.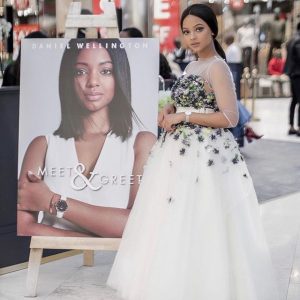 What are your success tips to young people?
Be confident with yourself and be your number one supporter because no one else will believe in you, if you don't believe in yourself and in your brand. Mostly, people will doubt you or laugh at you, so push yourself no matter what comes your way. You will have times where you feel tired or like giving up, but remember why you started. I have a supportive audience and family as well as the vision I have for myself and how many lives I want to impact in the process, and that keeps me going.
Connect with Mihlali on:
https://www.youtube.com/channel/UCWhkEFN9UXdV2zFFZvP7O0A
Instagram: @mihlalii_n
Twitter: @mihlalii_n