African Star Communications, founded by Farah Fortune celebrated 10 years on 20 June 2018. The founder shares her entrepreneurial journey and her success tips to young people
What were the misconceptions you had about being a business person before starting your own business?
I honestly thought I'd make money really quickly and I'd have more free time. (Oh life was wonderful living in that state of mind LOL!)
Why did you branch into PR and events management, and how did you secure some of your first clients?
I LOVE working with people and always knew a 'desk job' would never make me happy. I needed a job that would allow each day to be very different for me. I really enjoy watching peoples dreams and vision materialise. My first few clients were all acquired through relationships and pitching our work to whoever would listen. It paid off.
When would you say was the turning point for African Star Communications? What strategies did you apply that made your business pick up?
I believe ASC has turning points with every client. Every client opens up doors for us as we do for them. Our strategy is " you're only as good as your last job" that's been the best way to market ourselves.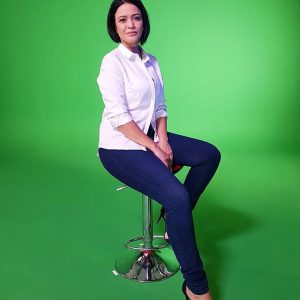 What is the story behind the name of your business?
I wanted to call the business Fortunate Communications but Cipro told me there was a phone shop in Durban with that name so it never happened. I remember thinking of names and I was on the net when I saw a lioness sitting on a rock with a star behind her and it looked so regal I thought wow, African Star sounds good.
What would you say sets your company apart from other PR and event management companies?
I think the fact that we are so involved with our clients, we get to know them really well. We spend time with them, it helps us understand who they are what will make them happy. It takes time, but a happy client makes us happy.
How would you define success and do you feel you have reached it?
Everyone has a different definition of success. Mine is having a roof over my head and food in my daughter's tummy. It's taken a long time to be able to get to that level of security and I know I'm still luckier than most, so I believe that is success. I reach different goals I have set as the business has grown, so I am always reaching for new heights.
What have been some of your highlights and best clients over the years?
All our clients are the best clients, I wouldn't choose one over the other at all. Different clients have given us different experiences which have allowed us to learn an grow within the industry. I have so many highlights, the fact that my company is 10 years old is probably my biggest and best highlight right now.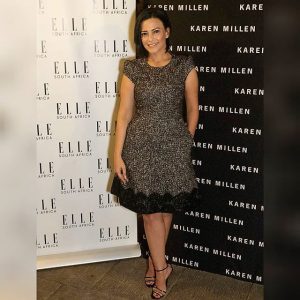 Congratulations on your company turning 10 this month, what does this milestone mean to you?
It means I believed in my dream and it happened, just as I prayed it would! This business has opened up many doors for me and I'm extremely grateful.
For someone starting out their business, especially in PR, securing clients can be very challenging, what advice, from your experience, would you give that young business person?
You may need to do some free work or work at a reduced rate to prove yourself. It's not easy and you will have to build close relationships with many people in order to keep up to date with what clients are looking for. Don't give up, it is possible to work through everything and come out better
Who and what do you credit your success to?
My love for my career and the fact I have a daughter to take care of has made my drive that much harder
What are your success tips to young people, especially those who are on the urge of giving up?
Everyone's timing is not the same, we don't all succeed at the same rate, however never give up and your success will never in question
Connect with Farah Fortune on:
Instagram: @fcfortune
Twitter: @fcfortune