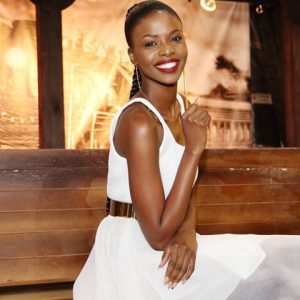 Our sixth Miss South Africa hopeful, Noxolo Ndebele shares with us why she wants to be crowned Miss South Africa 2018 and her message to young people
Why do you want to be Miss South Africa and what do you think you will be able to bring to the role?
I believe the next Miss South Africa is the girl who takes pride in herself, her culture, her background and a person who celebrates her womanhood every day while sharing the beauty with the community she comes from. I believe that being Miss South Africa does not only open opportunities for career development but puts one in a platform to invest into other girl's lives.
What qualities do you believe a Miss South Africa should possess?
Persistence, perseverance, strong will, belief and faith. I've entered lots of pageants ever since I started modelling and 98% if not 99% of the time I did not even get to final stage but I never gave up on my dream to become a beauty queen. I think resilience is important as well because in the journey of life, we encounter lots of challenges, and as Miss South Africa you are at the spotlight and people criticise your actions a lot, the ability to bounce back from setbacks is quite important in this role.
Who is a previous Miss South Africa who has inspired you?
I think all previous Queens have displayed strong leadership characteristics which have made them special during their times of reign. Personally, Basetsane Kumalo really stood out for me because she is black, she never backed down to the opportunity that came her way to become a businesswoman, to have a career in TV and have a wonderful family! I think she has been a beacon of hope for me with the background she had and how she made her way to the top. Even today she is highly respected. She is one of the women I look at every day and pray that God grants me the grace to prove to myself that I am not a hopeless situation.
What do you do in your spare time?
I enjoy going to gym and I write for an online magazine called Growth. I also motivate children at schools. Family is important to me so I visit home often.
What is your message to young girls and young women in South Africa?
Do good even if nobody is watching, your time is coming. Do everything with the best of your ability so that when you get to the spotlight you will not struggle but shine and let your light inspire others to do the same.
If you won the Miss South Africa crown and was able to meet one person, who would it be and why?
Naomi Campbell. Not only is she a model, she is also a voice for our generation.
What is the one thing people would be surprised to know about you?
I don't drink alcoholic beverages and I've never had any!
What are you reading?
The Monk Who Sold His Ferrari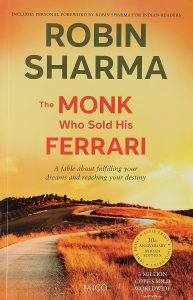 What music are you listening to?
Afropop and house
Your favourite TV show?
Afternoon Express
Your favourite meal?
Traditional food
What is your favourite quote?
It always seems impossible until it is done.