From dumplings to chicken livers and pasta, wrap up your week on a delectable note with these delicious recipes from Chef Nono's kitchen to yours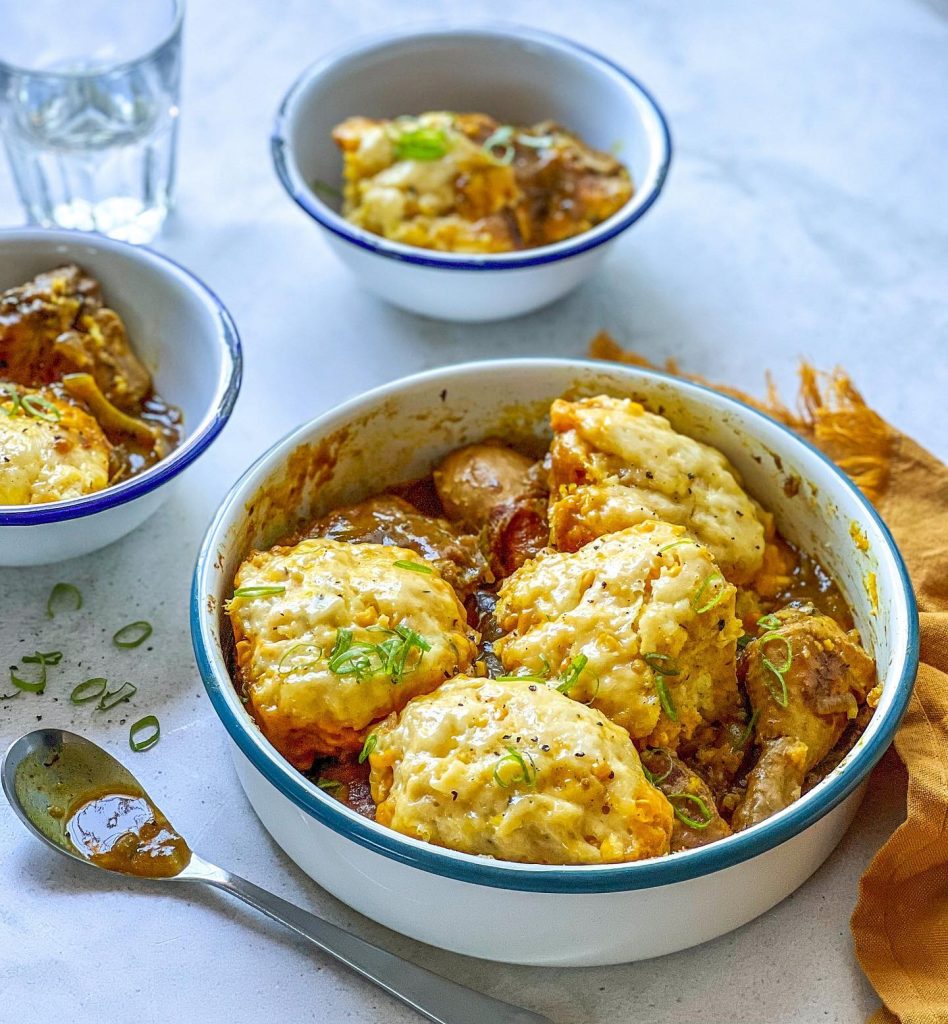 Mealie Dumplings
* 2 cups self-raising flour
* a pinch of salt
* 1 tsp sugar
* 4 tbsp margarine
* 1 cup milk
* 1 can (410g) creamy sweetcorn
Method:
Combine the dry ingredients.
Rub in the margarine until the mixture is crumbly. Mix in the milk to make a batter.
Drop dishing spoonfuls of batter onto the chicken stew, cover and simmer for 15 minutes without opening the pot.
The dumplings should have doubled in size. Enjoy!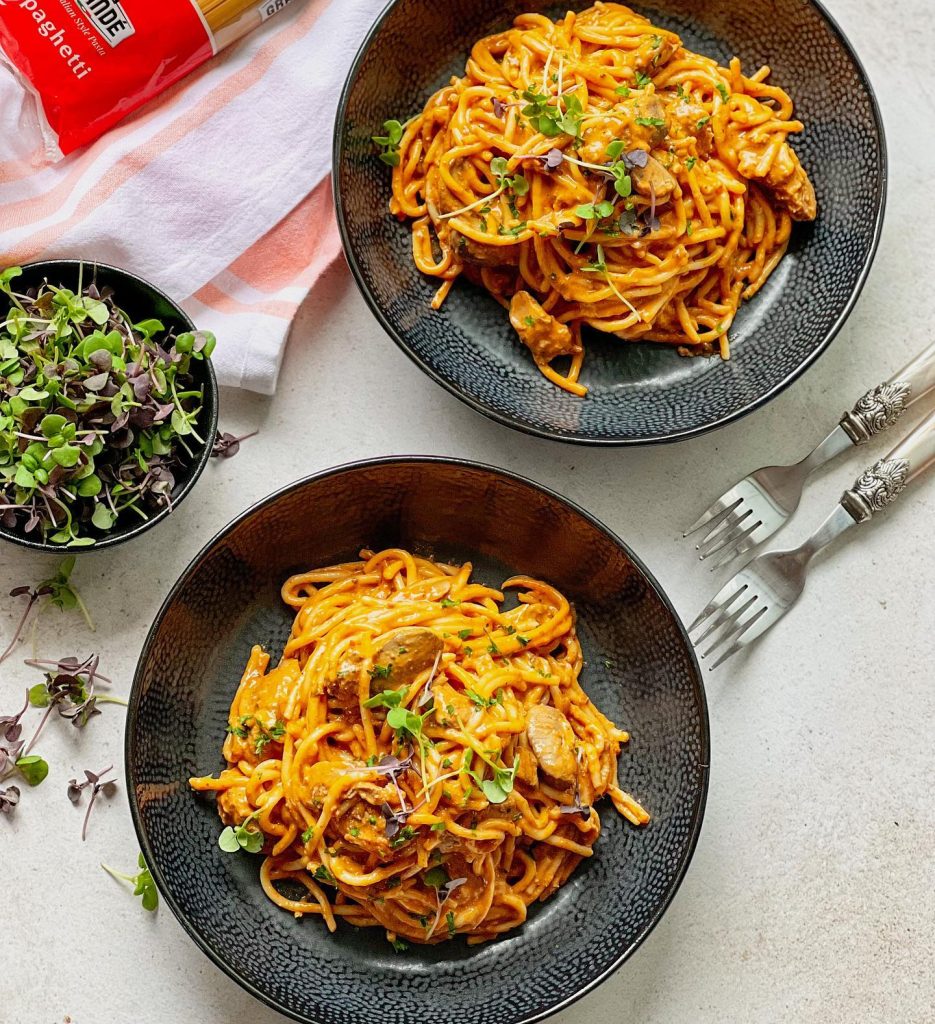 Chicken livers and pasta
250g  spaghetti
1 onion, diced
1 tsp garlic, minced
500 g chicken livers
3 tbsp cooking oil
2 tbsp chicken spice
1/2 cup tomato purée
1 tbsp tomato paste
1 1/2 cup fresh cream
Method:
Heat the oil in a pan over a medium heat and fry and garlic until the onions are soft and golden brown.
Add the chicken livers and continue to fry over a medium heat until the chicken livers are lightly browned.
Stir in the chicken spice. Then add the tomato purée and the tomato paste, turn down the heat and simmer for 10 minutes.
Add fresh cream and continue to simmer until the sauce has thickened and livers are cooked through.
In the meantime, cook the spaghetti according to the instructions on the packet. Drain the pasta, immediately return it to the pot, and gently stir in the chicken liver sauce. Serve hot.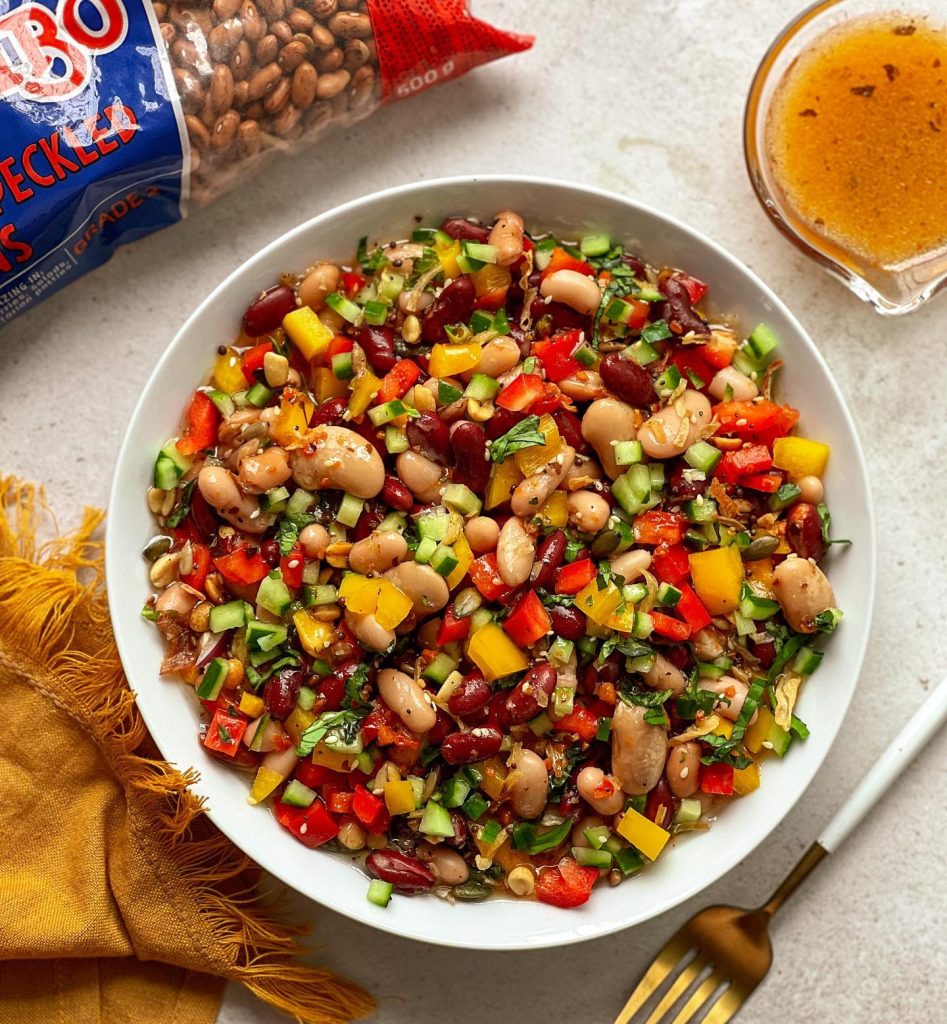 Classic bean salad:
 *1 cup @imbo_beans white small beans, cooked
* 1 cup @imbo_beans kidney beans, cooked
* 1 cup @imbo_beans red speckled beans, cooked
* 1 cup canned red kidney beans
* Handful chopped cucumber
* 1 tbsp chopped fresh parsley
* 1/2 cup red pepper, diced
* 1/2 cup yellow pepper, diced
Vinaigrette:
* 1/2 cup rice vinegar
* 1 tsp sugar
* 1/2 tsp salt
* 1/2 tsp Dijon mustard
* 1/2 tsp chilli flakes
* 1/4 cup virgin olive oil
Method:
In a large bowl, beat all vinaigrette ingredients together. Add all salad ingredients. Toss to coat. If desired, garnish with additional fresh parsley, sesame seeds and nuts.
Connect with chef Nono on:
Facebook: Facebook.com
Instagram: Instagram
Be sure to get her cookbook. You can order it from her social media account.
Source and images: Instagram