21-year-old LLB Law student, Byroni Govender shares with us why she chose to enter the 60th Miss South Africa pageant, as well as her message to young people
Why do you want to be Miss South Africa and what do you think you will be able to bring to the role?
I entered Miss South Africa to fulfill a childhood dream of mine when I entered the modeling industry at the age of 14. It seemed an unreachable goal but I have gotten this far by being real and by being me. I have developed an urge to want every single individual to feel the power of confidence and fulfill a dream by entering an unfamiliar zone. I advocate for equality and self-righteousness and I am confident that the Miss SA platform will allow me to progress this on a larger scale.
What qualities do you believe a Miss South Africa should possess?
Confidence, humility, perseverance, hard work and determination.
Who is a previous Miss South Africa who has inspired you?
This has to be Rolene Strauss. She was the reason for my first option to study medicine; she is Miss SA, Miss World, also a mother, wife, and a mogul.  She is the epitome of a Miss SA and radiates beauty inside and out.
Who are your role models?
Firstly, and as cliché as this sounds, it has to be my Mom. She is the person that has taught me morals, ethics, compassion, how to live … the list goes on. Secondly, Oprah Winfrey, a resilient woman that has pushed past her limitations by not allowing her situation to get the better of her. She stands firm in what she believes in and has also given up her time for the benefit of those less fortunate.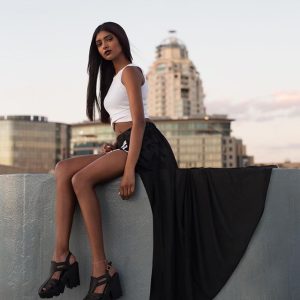 What do you do in your spare time?
With little time I have – because studying takes up a lot of my time – I read. I also love baking and catching up on my favourite TV series.
What is your message to young girls and young women in South Africa?
Love yourself, love everything about yourself and be willing to try new things, face challenges, work harder and excel beyond your expectations. If you do this you will radiate confidence and you will only attract what is good for you. Also, never give up, dream big, reach for the sky but never make it your limit!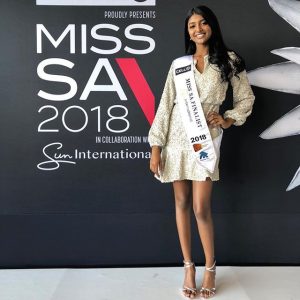 If you won the Miss South Africa crown and was able to meet one person, who would it be and why?
Oprah Winfrey. She is a woman of great stature and phenomenal beauty. I also love that she has invested in education in our country
What is the one thing people would be surprised to know about you?
I am a tap dancer
What are you reading?
Destined to Live by Sabina van der Linden-Wolanski
What music are you listening to?
African pop, R'n'B and some Latino
Your favourite TV show?
Grey's Anatomy
Your favourite meal?
Lamb curry and rice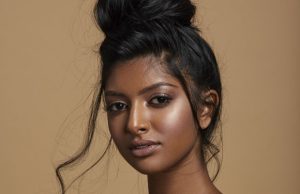 What is your favourite quote?
I dream big because I am blinded by faith and not by sight (author unknown)
Catch the event on Sunday, May 27, at Sun International's new flagship venue, the Sun Arena at Times Square Casino, Pretoria. Tickets cost between R160 and R560. Visit  http://www.ticketpros.co.za