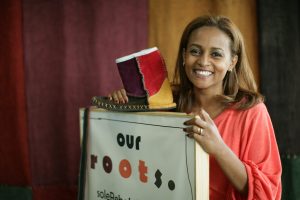 Ethiopian born, award-winning entrepreneur Bethlehem Tilahun Alemu shares how she's managed to build globally renowned brands that have empowered her community, as well as her success tips to entrepreneurs
Born and raised in Zenabwork, one of Ethiopia's impoverished communities, Bethlehem, Africa's most successful businesswoman has managed to build a successful business empire that has bagged international business awards to her collection. She's the recipient of Outstanding African Business Woman by African Business Awards in 2011, was named one of the top 12 women entrepreneurs of the last century by CNN and recently received the African Female Leader of the Year 2017 from African Leadership Magazine. She shares how her entrepreneurial journey has been since the launch of soleRebels shoe brand , founded in 2004:
What inspired you to start a footwear brand, soleRebels?
I started soleRebels in 2004 with the aim of empowering Zenabwork, a community in Ethiopia that I grew up in, through job creation. soleRebels is a handcrafted shoe brand that strives to share our love for the amazing artisan heritages of Ethiopia with the world. We are the first and only WFTO Fair Trade footwear company, which is one of the brand's biggest achievements.
Why did you choose to make a shoe brand?
We selected shoes because we saw that footwear was an excellent platform to share many of the indigenous eco-sensible craft heritages and artisan talents that we have in Ethiopia. Also, with our shoes being handcrafted and eco-sensible it means that we source and make almost all our materials locally thereby creating an export product that is 100% locally produced.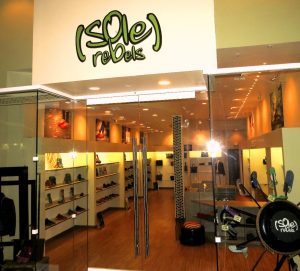 You were able to make your shoe brand an international one, why was it important to you to create a global brand?
Because self-initiated, self-directed market solutions are key to creating sustainable prosperity and dignity. Let's face it: Ethiopia and Africa have plenty of NGOs and charities. Many are in fact well known international "brand name" organisations. Many employ legions of highly paid staff. But can you name a single globally known consumer brand from Africa or Ethiopia?
Can you name a single Ethiopian or African brand that pays its employee's similar wages to what these international "brand name" charities pay their staff? Can you name a single Ethiopian or African start-up company that created a globally successful product and brand, and through that achievement made its employees and stockholders prosperous?
From this simple construct, it is very clear that Ethiopia [and Africa] needs far less NGO and charity brands and much more of our own powerful brands whose global equity we can leverage to our own good – most importantly in the creation of the prosperity that comes from well-paid sustainable jobs. Good jobs mean people can afford to finance their own solutions and not wait for a handout to do so.
Ethiopia and Africa deserve the profits – both physical, cultural and otherwise – that come from the direct deployment of our indigenous resources into world class finished products and brands. For too long Africans have been left out of this critical profit loop.
Share the decision to branch out into the coffee field in 2016?
My driving passions as an entrepreneur are always about sharing Ethiopian cultures with the world, and finding exciting ways to keep these cultures vibrant and fully relevant. I began Garden of Coffee so that people everywhere can experience the magic of hand-roasted Ethiopian coffees, roasted at their source by Ethiopia's finest coffee artisans. I knew that once people tasted Ethiopian coffee that has been hand roasted by traditional Ethiopian coffee artisans, their coffee perspectives would be forever changed. The result – a more exciting, authentic and rewarding experience for lovers of Ethiopian coffees.
Where and why did you start this journey? 
It literally began in my Moms house. One fine day a few years back, we were sitting enjoying an exquisite traditional Ethiopian coffee ceremony in my family home in Addis. It began with a tradition that we grew up with – my mother hand washing fine yirgechaffe beans that she had self-selected at a market, skilfully preparing these exquisite beans.
Ethiopia is not simply the birthplace of coffee and the finest producer of specialty coffee in the world; coffee is also our birthright and we inhabit the most dynamic coffee culture from birth.
Ethiopia has the best climate on earth for growing coffee and the most profound coffee culture in the world.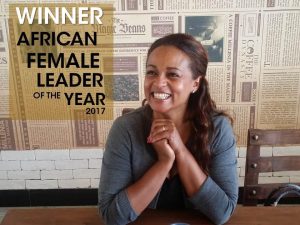 What are some of the challenges you faced in your business ventures?
Too many to list but as I always say if you are not experiencing ongoing challenges and obstacles then you are not really in a dynamic meaningful business.
An entrepreneur is innovation-driven, reliant on the power of their ideas, actions, and outputs rather than who their family is or how good their connections are or what their market dominance is. An entrepreneur will always encounter deep currents of resistance from quarters who feel their economic and social interests threatened by these new products and methods.
My experience has been no different. But at the end of the day it's the consumer who decides whether or not something is valuable. And so once you connect directly and meaningfully with the consumer then they become the arbiter of success as opposed to other factors.
What are your success tips for new and aspiring entrepreneurs?
Love your customers. Passionately. Always. Without them you have nothing!
Create truly awesome products that your customers will love; deliver these products with equally awesome customer focused service so your customers will love you in return!
Market honestly – no one likes being scammed.
Stay agile. Never allow complacency. Always be eager to examine all your assumptions and, if need be, to react immediately if those assumptions come up short.
Be open and transparent and above all, be responsive – companies are posting, tweeting all over the place but many never take time to listen and respond when you contact them.  C'mon when people ask you a question, answer it – ASAP!
Embrace Failure – no one created true awesomeness by being timid. Going big means you will fail.  Often, it's what you learn and apply from that failure that will enable you to achieve greatness….
Repeat Points 1 through 6. Forever.
Connect with Bethlehem on:
Facebook: https://www.facebook.com/bethlehem.tilahunalemu
Instagram: @solerebels
Twitter: @BethlehemAlemu