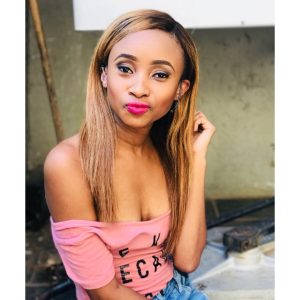 At 24 Anathi Seyisi is slowly dominating the entertainment industry as a radio and television presenter. She shares where it all started and her success tips to young people
The Knysna-born entertainer starts off her day with her show, Wake Up with Anathi on YFM between 03:00 am-05:00 am and then makes her way to a youth magazine show, Craz-e later in the day. In 2017, Seyisi added acting to her CV and stars on Etv's Harvest, proving that she's an all-rounder in the entertainment industry. It's funny to think that she never anticipated nor dreamed of having a career in entertainment. "I come from a small town and never had someone from my community who I could look up to in the entertainment industry," she says, "I came to Joburg when I was eighteen to study law, but things took a different turn. I decided to give radio a try and co-hosted a drive-time show at a community radio station for four months before joining YFM.
In 2016 I auditioned for Craz-e and was fortunate to work as an insert presenter, where I worked my way up to full time presenting. Since I also wanted to stretch my skills to acting I auditioned for the show Harvest and got the part as Ndoni. The experience was beyond my comfort zone and I worked hard in absorbing everything from industry heavyweights. My days can get so hectic in juggling all my jobs that I would get home very late. But I am grateful for building a career in an industry that I am passionate about. I do have a lot that I want to achieve this year. I want to do a bigger show on radio, continue with presenting and take on more acting opportunities. I am also considering branching into business, which is something I wanted to do for a long time. I must say that my career has been a blessing but I have worked extremely hard to get to where I am. I feel I have reached a level of success and there is so much I am yet to achieve.
To that young person who's hustling their way to success you have to be persistent and don't make giving up an option. Use what you have to get to where you want to go. There are no shortcuts to success; you have to work hard to achieve your goals."
Connect with Anathi on:
Facebook: https://www.facebook.com/ItsAnathiSeyisi/
Instagram: @anathiseyisi
Twitter: @AnathiSeyisi