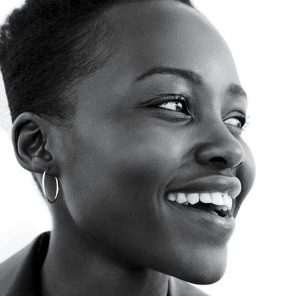 Lupita Nyong'o's career in Hollywood deserves many nods from Africans but it's her defying racial and beauty stereotypes that makes her my favourite icon. These are five career and beauty lessons I have learned from the actress 
Born to Kenyan parents in Mexico the deliciously dark chocolate skinned and award-winning actress grew up in Kenya and then furthered her studies in the USA. With women bombarded and pressurised to have light and flawless skin, Lupita is a breath of fresh air and an inspiration to dark-skinned girls. Here are five times she slayed Hollywood:
The actress has a Master's Degree in Acting from the Yale School of Drama. This, to me, highlights the importance of education and finding ways to improve your skills and talent in order to put yourself at a competitive advantage when seeking opportunities.
Her role in 2013's, 12 years a slave earned her an Academy Award for best-supporting actress made her the first Kenyan to win such an award. This shows that it's important to dream big and work hard enough to put your community, country and even continent on a global map.
Her endorsement deal with Lancome since 2014 and being the second African woman gracing the cover of Vogue magazine in July the same year shows that everyone's season to achieve the success they work and pray hard for does come. She has since starred in renowned films, like the much anticipated upcoming film, Black Panther this February and has also signed other bank-swelling deals.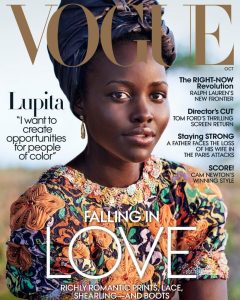 As someone who grew up with a low self-esteem (like myself), she has been an advocate for black beauty in Hollywood and beyond. She said in an interview in the October 2016 issue of Vogue magazine, " I cannot run away from who I am and my complexion or the larger society, and how they may view that. The European sense of beauty affects us all. The lording of lighter skin is a common thing growing up in Nairobi. Being called 'black mamba.' The slow burn of recognizing something else is better than you. [Model] Alek Wek changed how dark people saw themselves and that I could do the same in a way for somebody somewhere is amazing. There is no point in getting your picture taken if it doesn't move somebody."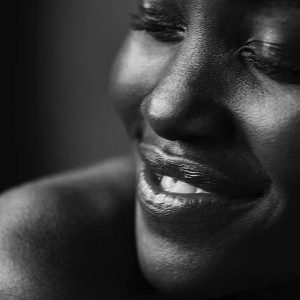 She is penning a children's book that aims to instill self-confidence in dark-skinned children. She took to her Instagram the announcement stating, "I am pleased to reveal that I have written a children's book! It's called "Sulwe"! Sulwe is a dark-skinned girl who goes on a starry-eyed adventure and awakens with a reimagined sense of beauty. She encounters lessons that we learn as children and spend our lives unlearning. This is a story for little ones, but no matter the age I hope it serves as an inspiration for everyone to walk with joy in their own skin. Coming January 2019!!"
Lupita is an inspiration, and like many Africans, such as Trevor Noah and Charlize Theron representing us in Hollywood she proves on a daily basis that dreams are as far as we stretch them.
Connect with Lupita on
Facebook: https://www.facebook.com/LupitaNyongo/
Instagram: @lupitanyongo
Twitter: @Lupita_Nyongo
Source: Glamour magazine, Vogue,
Images: Facebook