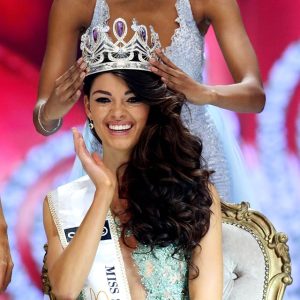 Miss Universe 2017 Demi-Leigh Nel-Peters is back in South Africa for the first time since her crowing in November 2017. She shares how's it's been representing the country to the world as well as her success tips to young people
At just 22, Demi-Leigh became the second South African in 40 years to win the world's coveted pageant. Her beauty, sense of humour, authenticity, and drive are some of the many qualities that I feel made her win. Chatting with her, it was clear that no dream is too big to achieve. This is what she said.
Congratulations for being crowned Miss Universe. What has been your biggest adjustment from winning?
Do you know how cold New York is? It was definitely the wardrobe! But more on a serious note, being Miss South Africa prepared me for this role. We have eleven official languages and live in a diverse country, which makes you appreciate and respect different cultures. Being Miss Universe has helped me do that on a bigger and global scale
What is the biggest thing you miss about South Africa?
It's definitely a good braai. And I look forward to having that. Living in another country makes me realise how much we take for granted the open space we have as a country. New York is a big concrete jungle where my view is just buildings on buildings. So I definitely miss that as well.
From your experience what is the biggest misconception people still have about South Africa?
During the Miss Universe pageant, I was asked if I am scared to walk down the streets and I said it depends on where I am traveling, especially after my highjack story. I was then asked if I am not scared of the giraffes. So the myths is still there but I hope to show the world through my platform how beautiful South Africa is.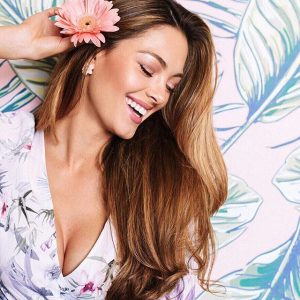 You were recently named one of most influential young South Africans, what does it mean to you?
I saw that recently, and that is such a big honour. I saw the list of nominees being named next to people I look up to is surreal because the platform I am in now stands for breaking barriers and empowering women. I believe that we need to be united and build each other up because anything is possible if we help one another. I hope me reaching my dreams inspires young people to follow theirs.
How would you define success and what are your tips for young people?
I define success as what truly makes you happy. We all have different aspirations and goals and success depends on what you want in life. I realised at both pageants that if I on other people's strengths I am going to lose sight on my own strengths. So my advice would be, focus on your own strengths, work on your weaknesses and do what makes you happy because you will thrive on doing it.
https://www.instagram.com/p/BeVS_zvgCql/?hl=en&taken-by=official_misssa
Connect with Demi-Leigh on:
https://www.facebook.com/demileighnp/
Instagram: @demileighnp
Twitter: @DemiLeighNP
Image source: Instagram