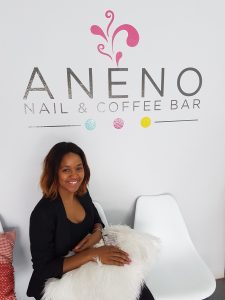 24-year-old Nompumelelo Ledwaba turned rejection into a successful business venture. She shares what inspired Aneno nail salon as well as her success tips to young people
Aneno nail salon, which is based in Melville, Johannesburg, is a burst of fresh greys and pinks, with glittering motivational quotes framed on the wall. The interview was an unexpected one, but I am glad to have bumped into the owner, Nompumelelo Ledwaba who happily shares her entrepreneurial journey with me. "When I opened the salon, I wanted to showcase my personality, which is young, feminine, fresh and bright. Even my house looks like this [salon]," she comments on the theme look of her salon. Here's how the conversation went down:
You started your business at a very early age, do you have a corporate background?
I actually started my first job when I was 12 years old. I was working for my dad. I then worked at a restaurant when I was 16 and did promotions throughout varsity. I got my first corporate job as a banker at Investec when I was 21.
Why did you leave a stable job to start a business?
I studied accounting because that's all I knew and I was good at it in high school even though I never enjoyed it. So it felt like a natural move to work as a banker. But I was unhappy and unfulfilled.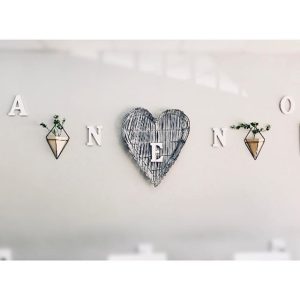 Tell us how Aneno opened?
I drew up my business plan while working at Investec. Since I earned good money and didn't have a lot of financial responsibility I saved my income. I left my previous job in 2015 and then I registered my company in 2016. I didn't have enough money to fund my nail salon since the money I saved up paid my daily living expenses. So I started a cleaning service company because I knew I didn't need capital but would make money. I used that capital to open up shop in 2017. I went to a nail school because I wanted to know more about my industry.
After completing my studies I looked for a job but couldn't find it because I lacked experience. I then decided to use my car and my skills to create a mobile salon in June 2017 and by November 2017 I found a place to operate my business in. Some of my first clients were friends and family.
Why did you branch into the beauty space?
When I was younger I watched Oprah's show where one of her guests said that your passion is what you did effortlessly when you were growing up. Since I used to be that beauty girl it felt natural for me to branch into this industry.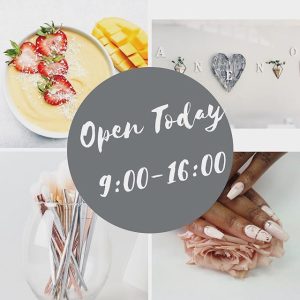 How did you market your business?
Social media was and is my biggest marketing tool.
What have been some of the challenges you faced as an entrepreneur?
My business grew to a point where I had more demand than supply. I'd leave home at 07:00 am and come back at 22:00 pm, as a newlywed. I also had challenges with finding the right products, and especially finding the right team for my business.
New businesses often find it difficult to attract talented employees, what from your experience, is your advice to people looking for a great team?
You won't find perfect people. What attracts me personally is character. I'd rather invest in someone willing to learn and work hard. Skills can always be sharpened but take time to find people who are in line with your vision and your brand.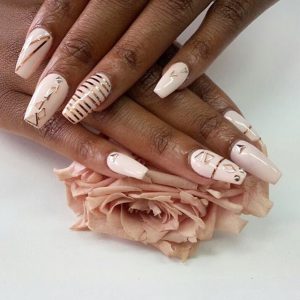 How many employees do you have?
I have a team of five people.
How do you define success and have you reached it?
I continue to reach fulfillment in what I do because what I am doing is for a greater purpose. I work hard to sustain the business to make sure that my team has a job to go to.
Where do you see Aneno a few years from now?
I see Aneno having franchises all over South Africa and for it to be a household brand.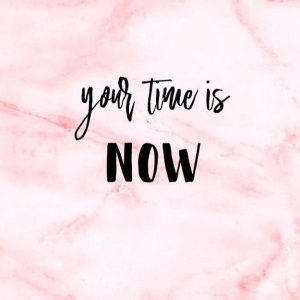 What would your advice be to someone who has experienced failure in their business venture?
We have all failed at some point in our lives. If someone has never failed it means they have never tried. But one thing I have learned is that people have things to do than dwell on your failures. Some people are not scared of failure but of what others will say. My advice is lay every brick as perfectly as you can and don't worry about how long it will take to build that high wall. This applies not only to business but in your personal life or career.
Do you have mentors or role models?
One of my mentors is Allegro Dinkwanyane, a successful media entrepreneur who is very supportive. My other role models are TD Jakes and Oprah Winfrey.
READ MORE Media Mogul In The Making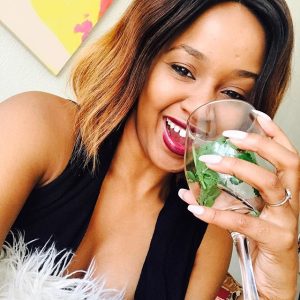 What are your success tips to young hustlers out there?
Firstly, don't compare yourself to your neighbour; do you. Find what works for you, believe in what works for you and invest in it because you can't sell what you can't buy yourself.
Connect with Aneno Nail Salon On:
Instagram @aneno_nails
Twitter: @AnenoNails
And with Mpumi on:
Instagram: @mpoomy_ledwaba