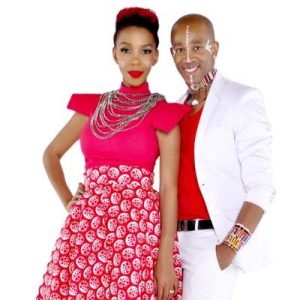 Award-winning group, Mafikizolo, has been blazing in the music industry for 20 years. They share with us how they got to the top of the music chain and their success tips
I was barely ten when Mafikizolo burst into the music industry. It's a group I watched rise to the top. Like many South Africans, I danced to their hit singles such as Lotto, Udakwa njalo and khona and wind down to love songs such as emlanjeni and mas'thokoze. Twenty years later the duo is still growing strong and hungrier than ever to break down African and global barriers with their music. If you wondered how they did it, well here it is:
How were you able to build longevity in the music industry?
The biggest attribute to building a 20-year music career has been persistence and passion for our craft. Over the years we worked with great producers such as DJ Maphorisa and other artists and that helped us reinvent ourselves and our music. We are not afraid to be creative so we can make our music relevant to our fans while reaching out to a bigger audience in Africa and beyond.
READ MORE My Journey To Success With DJ Maphorisa
What inspires the music that you make?
Theo is the main composer of our songs and he is inspired by the daily challenges we all face. I believe that is what makes our songs relatable to everyone. But over the years we have collaborated with other artists who we co-write our songs with and that's what gives our music the feel it has.
Describe to us some of the challenges and highlights you have experienced in your career
Theo: I always say that Mafizikolo is not an overnight success. There were many challenges we faced, especially when we started our career. The first three albums didn't really do well and that could have made us give up easily. We also got into the music industry while other groups were booming back then but we remained authentic regardless. The biggest challenge we had to deal with was losing our member, Tebogo Madingoane in 2004. It really was a big blow to the group. We didn't want to find a replacement because we felt that no one is replaceable and we are honouring his spirit by working as hard as we do.
The highlights we have enjoyed are definitely remaining relevant to our fans for as long as we have. Having our music reach African and global stages. Sharing the same stage with international artists for the Nelson Mandela 46664 concert, which we were ambassadors for. We performed in more than 33 international stages and we also appreciate the nominations and awards we received over the years. And importantly, having our work, from our costumes and biography showcased at the Grammy Museum in 2016, alongside Elvin Presley and Michael Jackson.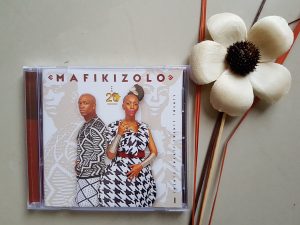 From your experience how would you define success and have you reached it?
Success is always meeting the goals you aim to achieve, no matter how small they are. We have had a taste of success but there is still more to do. We want the Mafikizolo brand to have a footprint in Africa and around the world. We also aim to win international awards.
Lastly, what is your advice to young people who aim to successfully reach their dreams in any industry they are in?
There isn't a shortcut to success. You have to put in the work and importantly, you have to run your lane. Don't compare yourself or want to live someone else's life. Work hard to perfect your skills and passion. Be persistent in what you want to achieve because nothing worth having comes easy. If we gave up on the second album, Mafikizolo wouldn't be where it is now.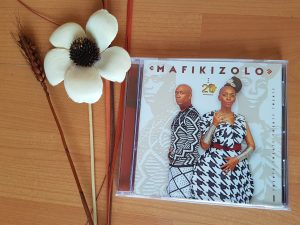 Album Review:
Listening to the album, I immediately couldn't help but think of the slogan Taking South Africa to the rest of Africa and Bringing Africa to SA. Mafikzolo's latest album stamps their trademark of mixing soulful sounds with dance beats, catering to audiences with all sorts of musical tastes. The 16 track album commemorates their 20-year music journey and boy, did they go all out. Produced by the talented DJ Maphorisa, who is not known to disappoint, the album gives you an authentic African taste that the rest of the world is recognising us for. As a sucker for love, I am hooked on their single, which is the first track on their album, Love Potion- which has enjoyed more than 4 million views on YouTube. I am also obsessed with love Don't Go, Around the World, featuring Nigeria's gem, Wiz Kid, Izitha and Ofananawe featuring Yemi Alade. If you need any reason the love this duo, this album will give you one.
The album is available in leading music stores as well as iTunes.
Let me know what you think of the album.
Connect with Mafikizolo on:
https://www.facebook.com/MafikizoloAfrica/
Twitter: @MafikizoloSA
Instagram: @mafikizolo_africa