Ntombezinhle Jiyane, affectionately known as DJ Zinhle, has made a lot of breakthroughs in the South African music scene. She shares her music, business, and new presenting gig as well as her success tips.
You started your DJing career by chance (while assisting your brother at some point with his sounding equipment hiring business) apart from it being male dominated at that time, what were some of the challenges you faced when you started your career?
Lack of information was the biggest challenge. I had to do a lot of research and ask questions about how to build my career because there were no places that had information about the DJ industry.
Growing up, who inspired you to consider your career in entertainment?
Either than wishing to become a TV presenter as a kid, I really never had ambitions to be in the entertainment industry.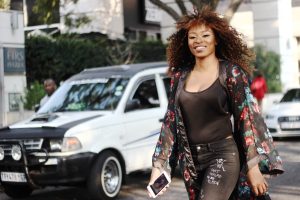 What have been some of your most significant highlights since starting out your career as a DJ?
Nothing beats hearing a crowd of over 15 000 people singing your song. "My Name Is" ft. Busiswa took my career to a new level. We were invited to Miami to perform there
You are still one of the influential female DJs in South Africa, after so many years, how were you able to build longevity in your career?
I work very hard and I love being a DJ. Consistently, I am looking for a way to stay relevant and interesting as a brand.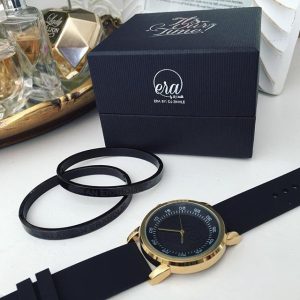 You are also a businesswoman, what inspired your accessories brand Era by DJ Zinhle and why accessories, specifically?
I needed to grow the DJ Zinhle brand and I chose watches because I've loved and collected watches for years. The concept of time also made a lot of sense. ERAbyDJZinhle is about inspiration, we want to remind whoever wears our product that "It is their time".
 Who and what do you credit your success to?
Hard work and the grace of God.
 Why did you decide to team up with SABC 1 to be part of the upcoming programme, It Takes A Village?
SABC has a wide reach and has been a big voice in addressing the same social ills we address on the show. This project is very close to my heart because I'm very passionate about the success, growth, and development of young women. Women are facing a lot of challenges and there is a lot we can do to make sure they have a chance at a better future.  I am happy to assist where I can, in my own little way and I hope that the show will inspire people everywhere to do their part in contributing towards the future of our women. Dannhauser is my hometown. I am very proud of it and it gave me absolute satisfaction to go home and make a difference
 What can we expect from you in 2018?
ERAbyDJZinhle will grow into other accessories and I am speaking to Oskido about releasing an album.
What are your success tips to young people who want to successfully fulfill their career or business dreams?
Work hard and believe in yourself.
Catch the opening episode of this reality series tonight at 21h00 – exclusive to SABC 1 Mzansi Fo Sho!
Follow DJ Zinhle on:
Facebook: DJ Zinhle
Instagram: @djzinhle
Twitter: @DJZinhle
What do you think of her latest single, colours?
Image source: SABC 1 and Instagram