Being a published author is a dream for many, but these young writers show that it's possible to achieve any dream if you put your mind to it
Three young authors share how they fulfilled their publishing dreams: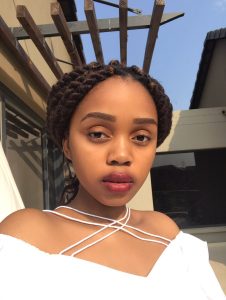 Batsi Lamola, 18
Book: Pure Wander
I loved writing since I was young, I have never been without a story to write and share with my friends. When given creative writing tasks at school I would go overboard, especially with word counts. When I published part of my story on an online writing community called Wattpad, the response I got convinced me to take my writing seriously and continue with the story.
The inspiration
I think a lot. And every night before going to bed I always had the same story idea in my head. I wanted to bring the story to life and let people know what was going on in my head. That is how my publishing journey started. The book addresses issues, such as domestic violence and depression. I know this is a story that many South Africans can relate to, especially teenagers and young adults who mostly lean towards fiction (which is my genre) and that is why I think they will enjoy it more.Being a published author is a dream I reserved for the future. I didn't think it would become a reality this soon, especially since I am in matric this year.
Authors I look up to:
One of my favourite authors is Chimamanda Ngozi. I really love her writing and her voice in her books. She is true to herself and this is what prompted me to self-publish because I wanted my story to be exactly what I want it to be. I also love Cassandra Clare and JK Rowling.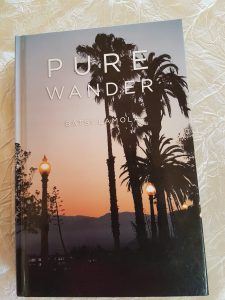 Getting published:
My book is published by international publishers who saw my story on wattpad. It is doing well overseas and is available worldwide. But I am working towards getting the book to local bookstores and marketing it in South Africa because it's a local story that I know many people will enjoy. The message I want to relay through this book is that it is important to always find ways to heal. There is so much pain that young people go through, which is reflected in our society. I would like to inspire people to get help and most importantly to follow their dreams.
Other ambitions:
I want to be a human rights lawyer, environmental lawyer or a conveyancer. This is what I will be studying at varsity from 2018.
My success tips to young people:
The only thing that can stop you from achieving your dreams is yourself. If you really want to achieve your dreams it's possible, no matter the circumstances or what people say. Importantly, don't let fear hold you back
Get Batsi's book on Amazon.com or on her website www.batsilamola.com Soft copy is R260 and hard copy is R300
Connect with Batsie on:
Twitter: @batsebalamola
Instagram: @batsielamola
Tiisang Masoko, 31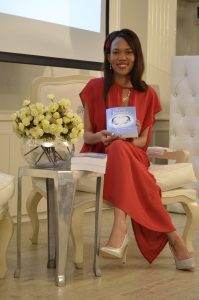 Book: Aspire to Inspire, Diary of a Healing Heart
"Do you know the feeling of wanting to do anything to hurt your ex because of the pain you are going through? This is what I felt when I broke up with my ex in 2015. The relationship and the break up took so much toll on me that the only way I felt I could cope was through writing. And so the healing process began. Like many women, I wanted to settle down and thought I had met the right guy. But that wasn't the case and after nursing my broken heart many times I came at a breaking point when my previous relationship didn't work out. I thought that maybe something was wrong with me as my career is flourishing and not my personal life. What made things worse was that my ex-was my colleague so I had to face him constantly.
The distraction
I translated my pain into words that I penned every day. I was also studying for my Honours, which was another much-needed distraction. I knew I had to make my future look bright again, somehow and to take back my power because anger consumed me. I knew that is what many women go through and that's what led me to publish my journey towards healing.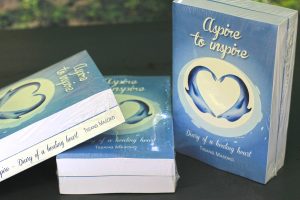 Publishing my book
I decided to self-publish my book, which has all the details of what I was going through during that time as well as some of our Whatsapp chats. The process of publishing a book wasn't smooth, but it was worthwhile. On my 30th birthday last year I had three celebrations, my birthday, graduating for my Honours and launching the book. I guess there is always light at the end of each dark tunnel as that day was one of the biggest highlights of my life. Reading the book, it's hard to believe that I was that woman going through those heavy emotions. I have learned that loving the wrong person can bring out another version of yourself you didn't know existed. Had I taken revenge on my ex I would have been labeled the crazy one, while he would look like the victim. But I am glad I healed in another way, and the result is a book that I hope will help other women in their healing journey.  I have forgiven my ex and couldn't be at a happier stage in my life.
Get Tiisang's book on myafricanbuy.com for only R250
Connect with Tiisang on:
Facebook: Tiisang Ngwana Lesutlhe
Twitter: rmasoko
Instagram: ngwanalesutlhe
Nonhlanhla Mnisi, 27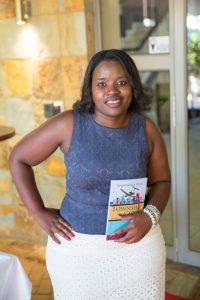 At 27, the Soweto born Nonhlanhla Mnisis has seven books to her name. She wrote her first book at 21, which was published in the UK. When she turned 24, she wrote three books in one year. Her journey was not an easy one, losing both her parents by the age of 12. But the young author was too determined to create a bright future for herself. After matriculating in 2004 she stayed at home for a year before leaving to pursue her studies at the University of Zululand where she obtained her undergraduate degree in B Com Banking & Honours in Business Management and has since been an unstoppable force to be reckoned with in the publishing space. The motivational speaker, author and activist best expresses herself through words, which document her life experiences and dreams as a young person. Mnisi believes that challenges either make someone quit or strive to have a better life. She is rooted in the biblical scriptures, which has made her the strong woman she is.
7 Books:
The seven books that Nonhlanhla wrote have an element of inspiration for every challenge any young person faces. The author believes that your vision and passion leads you to your purpose and it's everyone's duty to find their purpose in life. Her books are:
Life Changes (UK – 2010)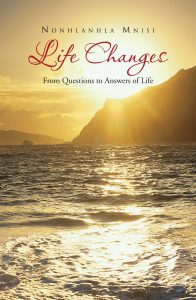 Shades of My Brutality (SA -2013)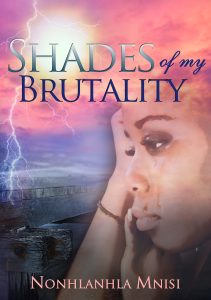 Stained for a season, Cleansed for life (SA – 2013)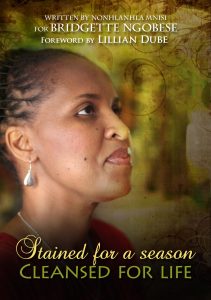 Overdue Resignation (SA-2013)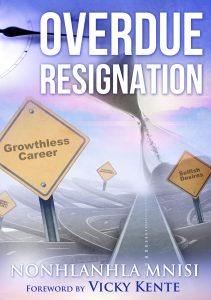 A Good Woman/Man BUT not a Great Partner (SA-2014)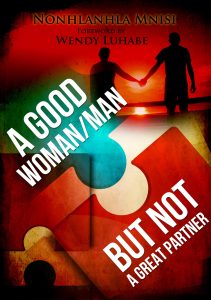 Township to City –Vision +Passion = Purpose (USA – 2015)
The Praised Breadwinner (SA – 2016) which is her latest offering.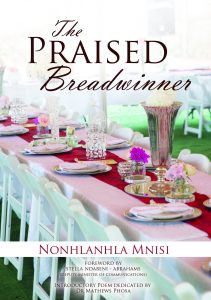 She currently runs her own company SwitchArk Productions which specialises in Marketing & PR, Radio/TV Production and ghost writing books. She is part of Yvonne Chaka Chaka's Princess of Africa Foundation, where she also does its PR.
Bright future:
Nonhlahla has big dreams ahead and aims to reach 10 books by the age of 30. Having some of her books included in a school syllabus is another dream she hopes to achieve. With her zeal and undying spirit, it's clear that Nonhlanhla is determined to contribute to the well-being of South Africa one book at a time.  Oh, and she's launching book number eight on 22 October 2017. Details are to follow. So save the date!
Find her books at leading bookstores nationwide.
Connect with Nonhlanhla on:
Facebook: Nonhlanhla Mnisi
Twitter: @Nhla_Mnisi)
Instagram: @nhla_mnisi