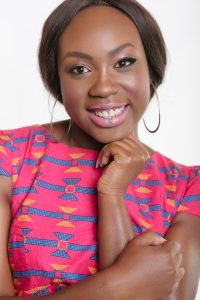 In honour of Africa Day, we chat to Michelle Danso is the first winner of Miss Ghana South Africa, which launched in 2016. She shares why she entered the beauty pageant:
Why did you join Miss Ghana South Africa?
My passion is to motivate and encourage women to be comfortable in their skin and to love themselves. Being crowned Miss Ghana South Africa 2016 has given me a platform to be able to do that,  my title it makes it much easier for me to reach out to people.
What do you aim to achieve through your Miss Ghana title?
One of my goals in life has always been to give back to the community in the form of empowerment and education among children, especially women. I am a very caring person and I love to see the society I live in do well, more especially children who are vulnerable. I am privileged to have this title and I believe that I have become a role model for some people out there. Hence, I will use this title as a platform to get my message across and to encourage children to take education seriously since it is the key to success. How am I going to do this? By organising programmes that will encourage and motivate the youth of today.
How did you grow your self-esteem to a point of entering a pageant?
I remember sitting in my room, I think someone had said something to me which made me think about why I had a low self-esteem and what to do about it. So I did a mental activity, I wrote all the things that I did not really admire about myself and the things that I loved about myself then I made the decision to focus on the things that I did not like and turn them into strengths. My skin colour was top of my list for the things I did not like and today being a dark skinned girl is what motivates me to reach out to other dark skinned girls out there. And I must say it has since become my favourite attribute.
How do you perceive beauty in light of how society defines beauty?
I personally think that everyone is beautiful, it just takes the right person to see it. Nowadays, beauty is perceived in a way that if it does not fall under the "Instagram" standard then it is disregarded. We always feel the need to conform to all of these pressures that social media gives us and we tend to forget to love and be ourselves. Society usually defines beauty based on looks. But I think beauty is beyond what we see outwardly, and not just how the face looks like or the complexion of the skin. There are other important elements of beauty such as one's character, how disciplined that person is, the love and care that person shows to people, their self-esteem or drive to do well which are usually not considered when defining beauty. I say that "Beauty is in the eye of the beholder".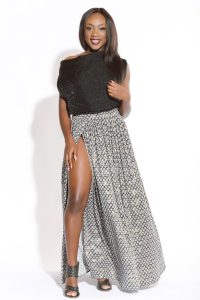 Tell us about your dreams of being an entrepreneur?
I have so much planned and this is just the beginning. My main focus is to get my brand out there, be a social media influencer, write a book, establish a YouTube channel, start an empowerment organisation for women, create a melanin box which will include all the items a dark skinned girl needs such as shea butter, lipstick colours that will suit their complexion. The list is endless I just have to begin.
Lastly, what are your plans for 2017?
I want to
Host workshops and seminars that will motivate and encourage women.
Continue to building my brand.
Blog more often
And start an initiative that will create a sense of belonging for women in South Africa Currently I am supporting Lerato House, which is a shelter for young girls. It is an organisation that seeks to restore and empower young girls to take their rightful place in society or within their families. Helping and encouraging women to be the best that they can be is my passion and I share a common vision and values with the organisation. In terms of funding, I am currently working on a cloud funding linkage to help raise money for the girls. I also advise my followers on all my social media platforms to donate where they feel they can.
Connect with Michelle Danso:
Instagram: @michelledansosa
Twitter: @MichelleDansoSA
Facebook: MichelleDansoSA