Afri-Berry co-founder, Relebohile Moeng shares with us how she started her successful cosmetic business and shares some of her success tips
The need to co-found Afri-Berry was from your personal experience in a car accident that left you scarred, did you ever think you would be a business woman before then?
There were snippets in my life that showed the entrepreneurship spirit, my favourite one is in Kroonstad where I grew up. There were a lot of informal households that did not have electricity in them.  My grandparents thought that I was a very charismatic and generous young lady, as we had no less than 15 kids in our home when McGyver and Mr T was airing; little did they know that those kids were my customers as they paid me secretly to watch the shows.
How and when you did you start Afri-Berry, what were some of the challenges you faced?
Afri-Berry started in 2011 and our challenges at inception were access to capital and your normal overheads related to running a business.
What is the story behind the name of your business?
Afri comes from the word Africa and in botanical terms berry is any fruit that contains seeds inside it e.g. apple, watermelon, oranges and grapes are all part of the berry family.  Because most of our oils are derived from cold pressing, we found it fitting for the brand name to be Afri-Berry, in short, natural products from Africa.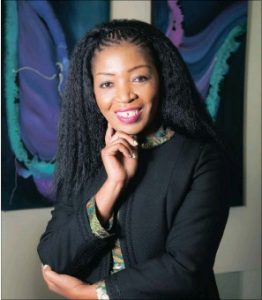 You compete against gigantic brands in the cosmetics business, what sets your brand apart?
We have employed the strategy of the "home field advantage", the key to our success has been to concentrate on the advantages we enjoy in our home market. In the face of aggressive and well-endowed foreign competitors, we frequently needed to fine-tune our products and services to the particular and often unique needs of our customers. We often had to resist the temptation to try to reach all customers or to imitate the multinationals. We believe we will do better by focusing on consumers who appreciate the local touch and ignore those who favour global brands.
How big is your team and how is your management style?
Our team consists of 10 permanent staff and 60 contract workers because we mostly employ interns, I have employed a coaching- management style as my primary objective is one of long-term professional development of employees.
Who is your target market?
Because Afri-Berry is a combined retail (direct to end user) and wholesale (to the end user through a reseller) strategy our target customer must be broken into two distinct groups, the end user and the reseller.
Our targeted end user is between the ages of 24 and 65. They are male and female urban professionals with at least some college qualification. This consumer has an active lifestyle. They are concerned about social and environmental issues. Mind and body wellness are important to them. They belong to a health club; take yoga, pilate's or tai chi lessons. The effects of aging and the maintenance of a youthful appearance are a part of their life.
Our target customers (vs. end user) for wholesale distribution will be resellers who recognize the needs of this consumer and who she identifies with. We have used the term resellers because they will not be limited to retailers. We will reach the consumer through four distinct reseller channels. Spas, Lifestyle Retailers, Cosmetic Specialty Retailers, and Boutique Department Stores.
There are a number of new demand trends that have impacted the market and created greater opportunities. These trends include a returning to age old, time proven, natural remedies; more consumers that are looking for more holistic and healing benefits from their skin care products, and today's consumer are more informed and more inquisitive about the benefits of her personal care products.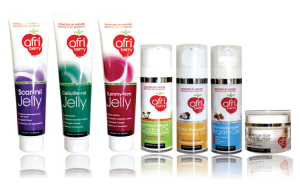 Pick n Pay is one of your retailers, what other distribution channels are you using to reach your customers?
Spas, Lifestyle Retailers, Cosmetic Specialty Retailers, and Boutique Department Stores.  Edgars stores is our new addition.
What is the most popular product and why?
Our Jamaican Black Castor Oil with cow placenta extract.  Its popularity is due to its quick efficacy.
What have been some of the highlights of running Afri-berry?
The recognition and awards I have received such as The brand going international, 2016-African Hair Awards,  winner for African Corporate Excellence Awards, Finalist for Pure Beauty Awards, to name a few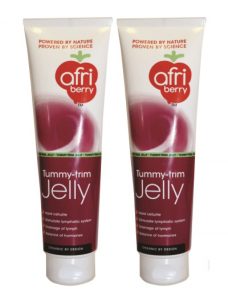 What are your short term and long term goals for your business?
Our short term goal is to penetrate more SA based retailers and our long term goal to continue or footprint abroad.
What are your success tips for people who want to run sustainable businesses?
Experience is valuable – Particularly in the manufacturing world, the value of experience is easy to overlook. We had a bias, when we started, toward young talent rather than experience. We'll just train them, we thought. But we've since learned that experience matters massively. Bringing in seasoned talent and managers is absolutely critical to our success and happiness, and it's been worth every extra penny. Fire fast – If someone on your team is not working out, part ways now. It might leave the team crunched and you might have to work on Saturday and Sunday. Suck it up and do it. You'll thank us later.
For more information visit:
www.afri-berry.com
Instagram: afri-berry (@afri_berry
Twitter: @Afri_berry