Affectionately known as Zakhithi on Mzansi Magic's Isibaya, the 23 year old  Rhodes University graduate shares her passion for entertainment and her success tips to young people.
What sparked your interest in acting and did you ever consider it as a career?
Since my childhood in Pretoria I have always been energetic and loved entertaining family and friends. I did a lot of stage plays at St Mary's DSG, where I attended and I knew then that I was born to entertain. I also directed plays at university, where I did my degree in English, as well as an Honours in directing, acting and applied drama. I have also been very fortunate to have a supportive family that was there for me every step of the way.
Tell us how you got your first acting gig in a big production, such as Isibaya and how has it been?
After graduating in November last year I came back home to immerse myself in finding opportunities in the entertainment industry. I got a great agency that helped me go to a number of auditions. I didn't expect to get a call back so soon after graduating, especially from a production as big as Isibiyaya. I started in filming in March and the experience has been phenomenal. The cast has been great to work with and I have learned so much.
How has fame treated you so far and what misconceptions about the industry have you experienced?
To be honest, I find fame to be a weird concept. I don't really feel it as yet but the reception has been very awesome, which I appreciate. A lot of people think that acting is very easy. They don't realise the preparation and hard work that goes behind what they see on stage or on screen. It can be a very exhausting career.
Who has been your role model and have you had the opportunity to meet them?
I don't just look up to one person in and out of the industry. But I must say that Siyabonga Twala is someone I am fortunate to work with. I was initially star struck when I first worked with him because of his incredible screen presence but he's been great and supportive.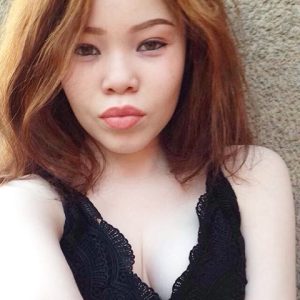 How do you switch from Michelle to the character you play on screen?
It can be quite hard in that Zakithi is too selfless and practices traditional healing, which I don't know much about. I had to do a lot of research and speak with a lot of traditional healers to know more about this calling. Also, our scripts are not prepared in advance so you always have to be in character, even outside the set to make it as believable as possible.
 Is acting a career you plan on pursuing for a long time?
Definitely. I want to tell stories on and off screen. I also want to pursue opportunities in film outside of acting in the near future.
You were nominated as Rising Star for the DSTV Mzansi Magic Viewers' Choice Awards, what does that mean for your career?
It was a great validation that I am in the right field and although I am still new I have reached the pinnacle of my highlight this year.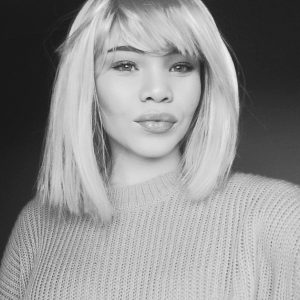 This month marks albinism awareness month, how has your personal experience of living with albinism been?
My personal experience has been amazing to be honest. I was fortunate that I was born into a family and a community that is open minded and never made me feel any different. It saddens me when I hear of experiences totally opposite from mine as albinism is a mere lack of melanin and nothing more. I do hope that the work that I do and my self-love can speak volumes and inspire young people living with albinism to love and accept themselves.
What is your advice to young people who want to make a success of themselves?
Never doubt yourself and be careful about what you say as that goes out to the universe. Be in tune with your spirituality. I am a testimony that prayer does get you where you want- or are meant to be.
Connect with Michelle on:
https://www.facebook.com/michellemosalakae/
Instagram: @mosalakaem
Twitter:n@MosalakaeM