27-year-old Swaziland-born Tigi and Vuma hit maker, Sandziso Matsebula has been blazing South African radio stations and winning hearts with his soulful and romantic sounds over the months. The PR graduate shares his passion for music, and his success tips.
What, in your childhood, sparked your passion for music and did you consider taking it as a career one day?
It was the fact that I grew up as the only child, hence my imagination was broadened by having to create imaginary friends while playing. So I believe that sparked my creativity. I actually never considered taking it as a career but I did grow up in a family that understood music.
  Is your music career something your family initially supported and if not, how did you overcome that challenge?
It is not something my family always supported, I had to be a bit stubborn and work harder in crafting the quality of my music so that it does, without doubt work because all odds were against me. I am happy today that my hard work is paying off.
 Describe how you broke into the South African entertainment industry, what have been some of the challenges and earliest achievements you experienced?
I was able to get a South African Management company, Icon PB that made it easier for my office and business to be based in SA.
  You are affectionally known for your Tigi single, which even children sing along to, what inspired the lyrics of the song?
The lyrics of the song were inspired by all moments of joy that we experience regardless of our age. It is such moments that make your heart skip a bit and as we say in SiSwati 'Inhlitiyo yami ishaya Tigi.'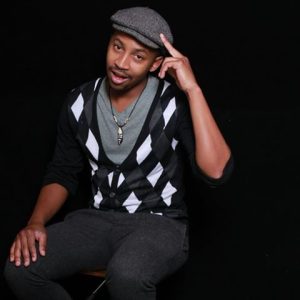 Tell us about your new album, Sands of Time, which audience did you have in mind when making it?
My new album has 12 tracks which are mostly in Siswati. I didn't have a specific audience in mind but rather made it for anyone who is still willing to experience truth and the perfection of artistry through music.
 Is music a career you plan on pursuing for a long time?
I hope it will last me a lifetime.
Are there moments where you feel like giving up in your career and what keeps you going?
Yes, there are times when I feel like giving up but I guess giving up is never worth it because I have no choice. I love music and I cannot imagine myself having another career.
  Who would you like to collaborate with one day?
I would like to collaborate with the legends I grew up listening to the likes of Bra Hugh Masekela, Tsepo Tsola, basically the ones that are still alive.
 From your experience, what misconceptions do you think people have about the industry you are in and why?
I feel it's the fact that they think it's about fame and money yet it's about passion for what you are doing.
 What is your advice to young people who want to make a success of themselves, especially in the entertainment industry?
My advice, from my experience is that dreams do come true if you persevere long enough.
Get yourself a copy of Sands of Time from leading music stores.
Connect with Sands on:
Facebook: Sands Music
Instagram: @sandsmusic01
Twitter: @SandsMusic01