30-year old media personality Bonang Matheba is proof that hard work, no matter your age, does go a long way. We share our top ten reasons why she is our favourite slayer
Whether you lover her or hate her, Bonang Matheba is unapologetically reigning her world. She is affectionately known as Queen B, and continues to rule the world at the palm of her hands. On Wednesday, 19 July 2017 Bonang made history by being the first South African to create her own emojis (Bmojis by Bonang). The queen shows no sign of slowing down as whispers have it that she will launch her how mobile app later this year. This is why we can't help but love her work ethic
Bonang's ability to successfully build longevity in the entertainment industry is something motivating.
She was a global ambassador for beauty giant, Revlon and continues to represent the brand in South Africa
She was the first black South African celebrity to be on the cover of FHM Magazine in June 2011.
Bonang received her star at the inaugural Rosebank Walk of Fame in 2015.
Her social media presence is as big as her personality. She more than 2 million followers on twitter, Instagram and Facebook.
She has partnered with Boston College to help fund the education of ten young girls through the Bonang Matheba Bursary Fund.
Her entrepreneurial spirit saw her partnering with Woolworths to create Bonang for Distraction Lingerie.
Internationally renowned magazine, New African Woman magazine named her African Woman of the Year in 2015.
She recently launched her new book, from A to B as well her reality show, Being Bonang, which showcases her busy schedule.
At 30, Bonang has achieved more than what many of us dream of. She shows that consistency and hard work, even with challenges and rejections does get you far in life.
Bmoji by Bonang can be downloaded on the App Store and Google Play, we can't wait to get ours!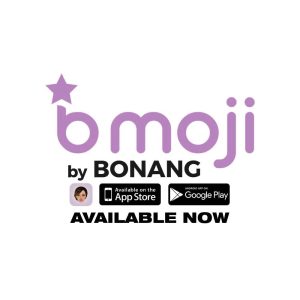 Have you downloaded the Bmoji yet? What's your favourite?
Images: twitter