Durban-born rapper and Internet sensation, Arnold Phillips, also known as Aewon Wolf shares his musical success and his inspiring initiative #khulumabreakthesilence, which aims to curb gender-base violence
With the rise of reported gender- base violence against women and children in the country it's refreshing to see local stars using their powerful voices to stand up against this social ill. Aewon Wolf is one of those artists and he will launch his campaign tonight on the music show, Live Amp. He shares how his road to stardom began and how he is using his voice to fight abuse:
What sparked your interest in Hip- Hop?
My older brother used to listen to a lot of Hip-Hop music and I was exposed to it from an early age. Tupac's music hooked me to Hip Hop and I knew I wanted to build a career making this kind of music as well. One of the local songs that made me love rap music as well is Moya, by Skwatta Kamp.
Take us through how you entered into the music industry?
I took my music seriously in 2004. I started with a group that was called Silva Baq which was renamed Sky Roq. We ran a company called Run DBN, where we hosted successful hip-hop parties in Durban. Big music labels wanted to sign us up but I didn't agree to their terms so I decided to spread my wings and fly solo. I chose the stage name Aewon because the name was given to me by my late grandmother in my dream a couple of years ago. I started my own label called WolfPack, which has the likes of Sketchy Bongo and Kyle Deutsch in it. The Internet has been the biggest platform, which I use to promote my music.
What are some of the highlights and challenges you faced in your career thus far?
One of the highlights I had was working with big brands, such as Cell C and touring the world to promote my music. The biggest challenge is not getting as much media attention since I am based in Durban. I have no intentions of moving from my home province, which is a big challenge for my music career.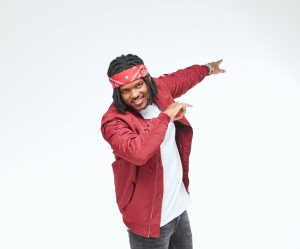 Tell us about the #khulumabreakthesilence, what inspired you to initiate it and what do you aim to achieve through the campaign?
The recent report of Karabo Mokoena and other women being raped and killed by men has really touched me. And it has also hit home as one of my family members was almost abducted last year. I wanted to use my platform and my voice to make a difference and help not only bring awareness of what we are facing as a country but to try offer solutions. I approached the SABC and proposed this campaign to them. They agreed and we are launching our campaign, in association with People Opposing Women Abuse (POWA), at The Live Amp show tonight and it will be followed by an advert that shows how women and children can get help. The advert aims to show that women don't have to suffer or get killed at the hands of their partners. They can get help, especially in organisations such as POWA whose contact number is 0800 150 150.
What is your advice to South Africans regarding gender-based violence?
Abuse affects everyone somehow. We have to do a lot of introspection to see the root causes and to try to find ways of dealing with it. If your loved ones are abused you have to be brave enough to be their voices and speak up on their behalf.
What are your advice tips for young people who want to make a success of themselves?
The only way to reach success is to work hard and pray harder.
Catch #khulumabreakthesilence ambassador and rapper, Aewon Wolf perform his track, Khuluma, featuring Mnqobi tonight. The song has been officially adopted as the signature tune to drive the campaign forward.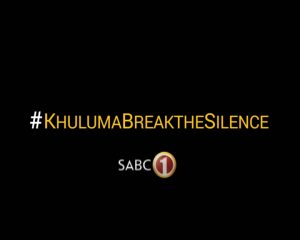 Tune on to Live Amp at19h30 PM; take part in the SABC 1's #khulumabreakthesilence campaign and say NO to women and children abuse!
Connect with Aewon on:
www.facebook.com/arnold.a.phillips/
Instagram: @aewonwolf
Twitter: @AewonWolf